Often used interchangeably in the plumbing industry, PVC cement, or solvent cement, and glues are products used to connect piping. While their primary functions may be similar, their applications and performance are fundamentally different.
To help you navigate the often confusing gray area between the two, we've created this guide to provide a comprehensive understanding of the difference between the two and which one to use when.
What Are Glues and When Should You Use Them?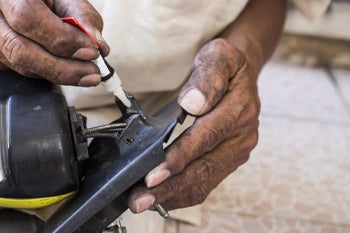 Glues, like Elmer's or Super Glue, are liquid adhesives used for sticking objects together. They vary in strength and are used for various purposes, from crafts to basic home repairs. Glues rely on adhesion and cohesion to bond materials.
Glue has a wide range of uses, such as DIY projects and crafts. However, it's important to note that glue is not suitable for plumbing or industrial piping projects. Glue bonds do not chemically react to fuse fittings together, meaning that glue bonds are temporary and can be easily damaged with force. As a result, glue is not a reliable option for plumbing or industrial piping jobs.
What Is Solvent Cement?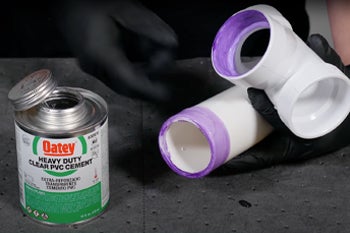 Solvent cement, also known as PVC cement or "pipe glue", is a chemical adhesive specifically designed for joining PVC, CPVC, and ABS pipes and fittings. Despite the term "glue," solvent cement actually chemically fuses the materials, creating a strong and durable bond. This is achieved by softening the pipe and fitting surfaces and fusing them at a molecular level.
When deciding whether to use solvent cement, it is crucial to consider local building and plumbing codes, as well as the scope of your project. For any plumbing project involving industrial piping, cement should be used to comply with regulations and industry standards for assembling plumbing systems.
Choosing the Right Solvent Cement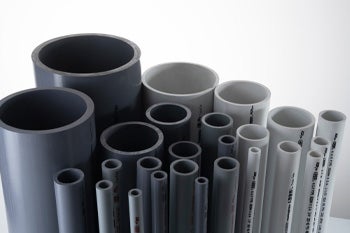 Using the right cement for the job is one of the most critical steps in solvent welding. Depending on the pipe's material, different cement formulations are used. If a cement and pipe material are incompatible, the pipe and fitting cannot chemically fuse, leading to joint failure.
First, determine if you will be joining PVC, ABS, or CPVC pipe and select the corresponding solvent cement. For example, use PVC cement for PVC pipe fittings, CPVC cement on CPVC piping, and ABS cement for ABS pipe fittings.
The next thing to consider is the diameter of the pipe. Cement for pipes comes in three viscosities — regular, medium, and heavy-bodied. Larger-diameter pipe requires a thicker viscosity of cement or a heavier body.
Ready to take your plumbing skills to the next level? Check out our blog: How to Complete the Perfect Solvent Cement Joint Every Time.