Oatey has all the tools & resources to help you get the job done right, and on time.
FAQs
Can I use PVC cement on CPVC pipe, or CPVC cement on PVC pipe?
---
Oatey has formulated different cements for various applications and you should always use PVC cements on PVC piping and CPVC cement on CPVC piping. If you have a unique circumstance, please contact our technical department.
Where can I find the date code on can?
---
The date codes on all PVC, ABS and CPVC cements / Primers and Cleaners are located on the bottom of can.
How many fittings can I cement together with one can of cement?
---
This depends on the can size and the diameter of pipe. Please use online charts or contact.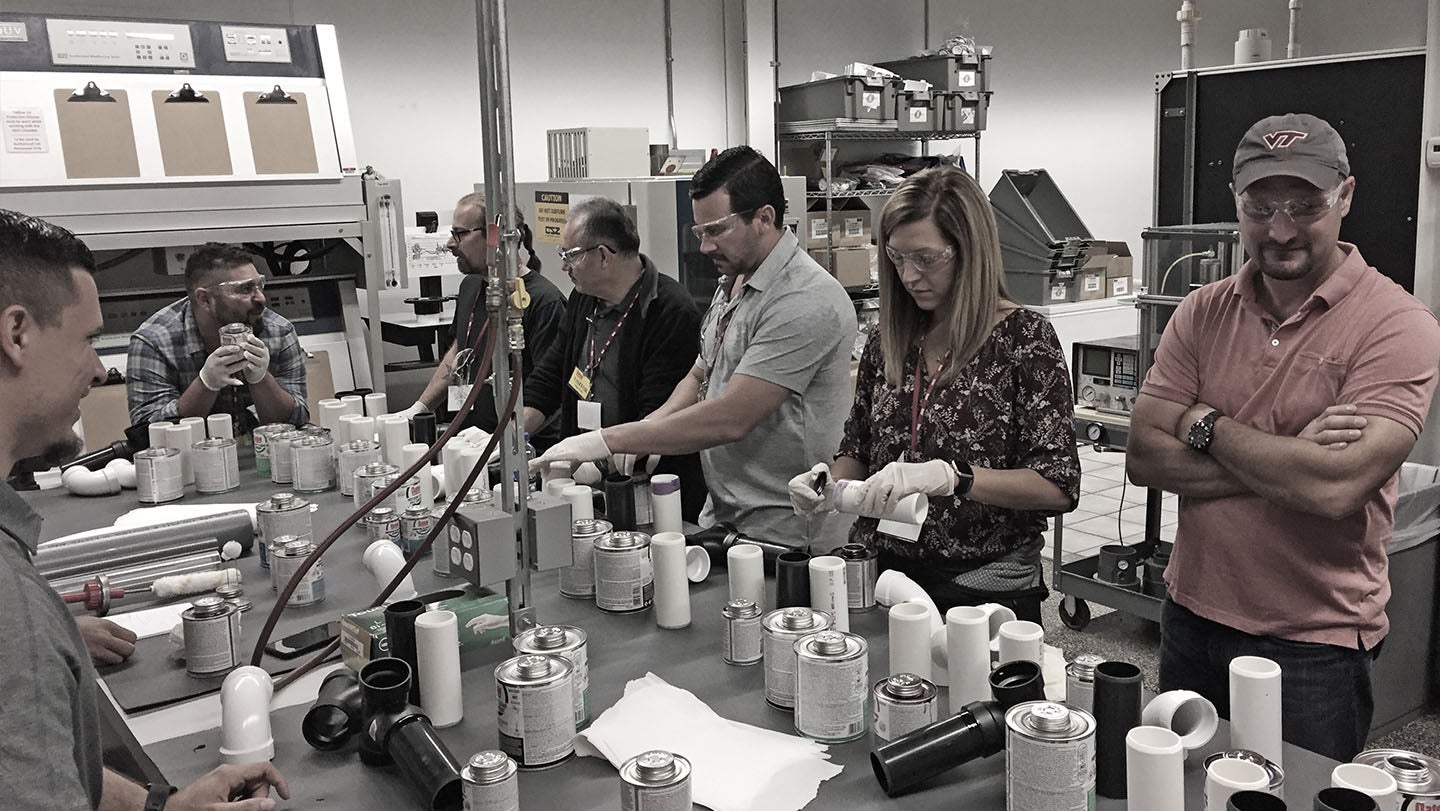 Oatey University offers best-in-class education, training, research and hands-on practice, both on-site and online. It is our goal to create a welcoming and stimulating environment to share with our customers, associates, vendors, media, and trade professionals, fostering the exchange of new ideas and innovations to make our company, products and industry even better. We take pride in our role as industry thought leaders and remain dedicated to excellence and improvement.

Learn More
Interested in Joining the Oatey Team