Oatey has all the tools & resources to help you get the job done right, and on time.
FAQs
Why do some valves have hammer arrestors?
---
Hammer arrestors are designed to help with water hammer (banging noises) in the water lines when a washer or ice maker are in use. When the appliance's quick closing valve shuts off, it will exposes any loose piping in the water supply system and make banging sounds. The hammer arrestor helps absorb the shock and minimize or eliminate the banging sound. Oatey manufactures a full line of pipe supports which can assist in securing the loose pipes.
Does Oatey offer a washing machine or ice maker valve that can easily attach to different pipe materials without adding additional adaptors?
---
Oatey is pleased to announce that we do offer such a valve for washing machine and ice maker connections; it is called the "Push Connect Valve". These valves come as part of our Outlet Box collection. They are designed to easily accept ½" Copper, CPVC and PEX pipes, by simply pushing the ½" pipe into the Push Connect Valve Fitting. If for any reason the pipe needs to be removed after installation, no problem. Simply use the quick release tool to remove that section of pipe, and insert the new piece of pipe. No need for solder, pipe joint compounds or thread sealant/Tapes; just cut, de-burr and chamfer (bevel) pipe end before pushing and connecting the pipe.
Are Oatey ice maker valves lead free?
---
Yes. All Oatey ice maker valves are lead free and meet NSF 61, section 9 requirements.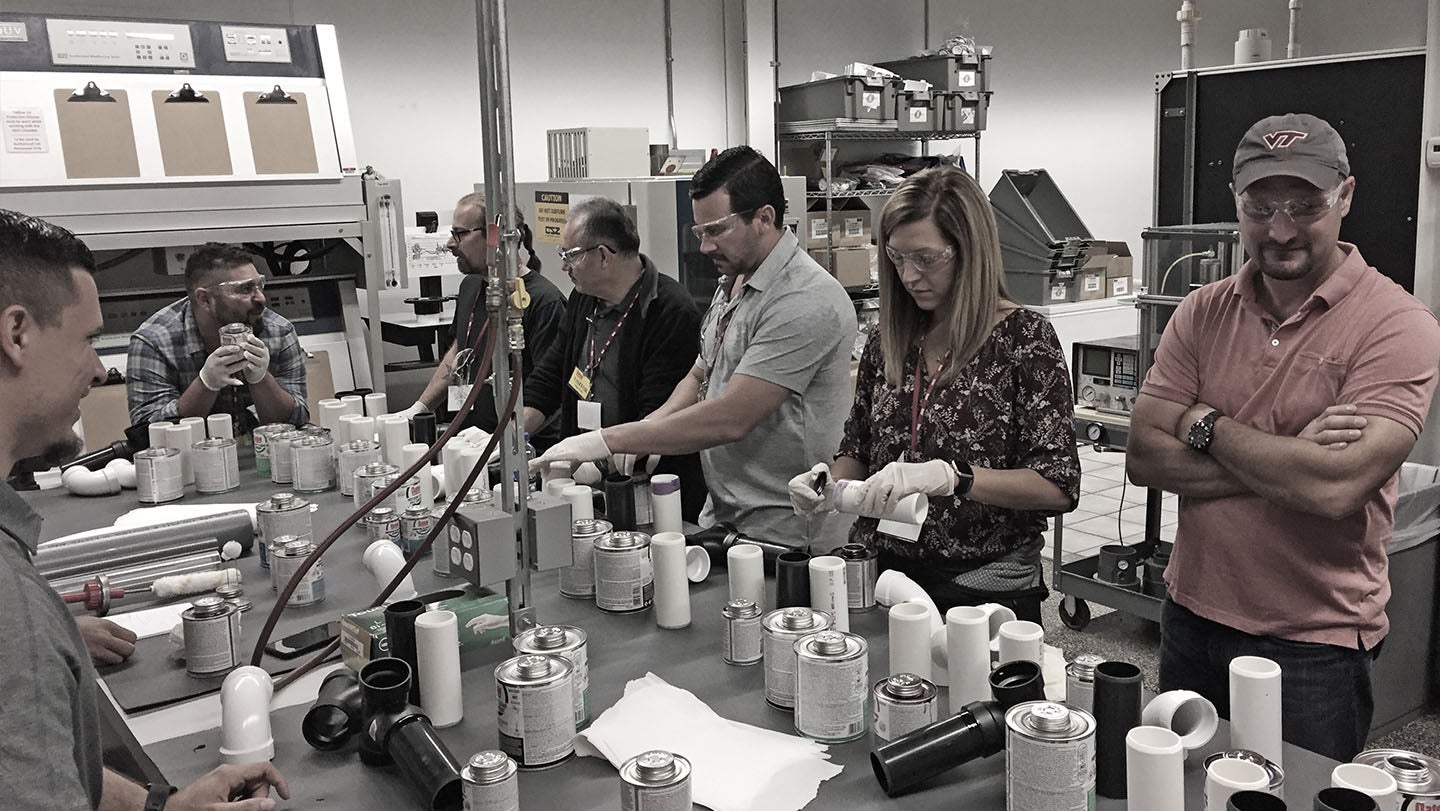 Oatey University offers best-in-class education, training, research and hands-on practice, both on-site and online. It is our goal to create a welcoming and stimulating environment to share with our customers, associates, vendors, media, and trade professionals, fostering the exchange of new ideas and innovations to make our company, products and industry even better. We take pride in our role as industry thought leaders and remain dedicated to excellence and improvement.

Learn More
Interested in Joining the Oatey Team?