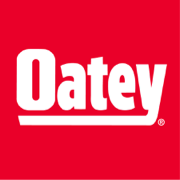 Oatey® Ice Maker Outlet Valves provide a quick, safe water supply and shut-off for refrigerator ice makers and water dispensers. They are designed for use in commercial or residential applications that require recessed supply valves.
Key Features
Available water hammer arrestor option provides water pressure shock arrestors required for installation on supply line to quick closing valves
Box made of high impact polystyrene
2 support brackets
Specifications
Available in 3 Variations
Oatey® Adapter 1/2" Female NPT X 1/2" Copper
[UPC] 038753387796
[Part #] 38779
---
Weight: 0.4 LB
Material: Copper
Product Line: Valves
View
Oatey® Locknut 1/2" Plastic
[UPC] 038753388298
[Part #] 38829
---
Weight: 0.01 LB
Color: White
Material: High Impact Polystyrene
Product Line: PEX Water Supply Tubes
View
Oatey® Grommets 1/2"
[UPC] 038753387697
[Part #] 38769
---
Weight: 0.02 LB
Color: Black
Product Line: Valves
View
There are no results available