Picture this: You're standing in your kitchen, a sink full of dirty dishes, and without a second thought, you pour leftover bacon grease down the drain. Ah, the convenience. But little do you know, you've just set the stage for a plumbing disaster.
With a little bit of knowledge, you can avoid this scenario altogether. In this blog, we'll uncover the mystery of what should never go down the drain, enabling you to protect your pipes, save money on repairs, and avoid potential plumbing emergencies.
By becoming a drain expert, you'll gain valuable insight into preventing inconvenient backups and potential problems before they occur. Being mindful of what goes down your drains is key to preventing clogged pipes, costly repairs, and late-night headaches.
It's time to prioritize the health and longevity of your plumbing system by preventing these things from going down your drain.
Avoid clogs in the kitchen
1. Grease
Grease poured down the drain builds up inside the pipe and eventually clogs it. This is particularly common when cooking meat since the grease solidifies as it cools.
Running hot water might help push the grease further down the drain, but it won't completely solve the issue. The grease will likely deposit itself somewhere inside the pipes before making its way out.
To prevent this problem, always make sure to let the grease cool first before disposing of it in the trash. This simple step can save you from expensive plumbing bills down the line.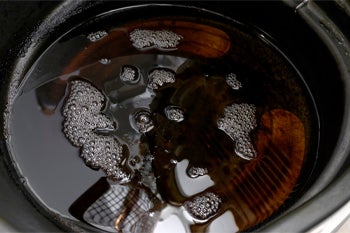 2. Coffee Grounds
Rather than pouring the leftover coffee grounds from your reusable K cup down the drain, scoop them out and dispose of them elsewhere. Even if there aren't many grounds left, repeatedly pouring them down the sink can lead to a buildup over time.
The good news is that coffee grounds can be composted indoors, so instead of discarding them in the trash, consider adding them to your compost bin or using them as a natural fertilizer for your plants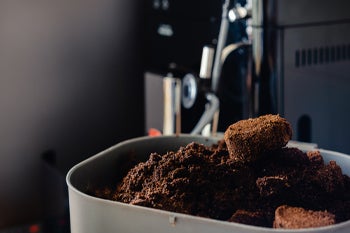 3. Egg Shells
You might think crushed eggshells can easily go down the drain, right? Well, think again! Those little bits can actually cause a significant blockage. The sharp and hard edges of the shell tend to gather other debris in your drain and, over time, lead to a frustrating clog.
Instead of risking a plumbing nightmare, just toss those eggshells in the trash or consider composting them.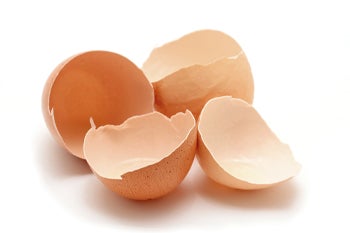 4. Fibrous Foods
Potato peels, broccoli, and cooked pasta are all examples of high-fiber foods that should not go down the garbage disposal. Once these fibrous foods get broken down, they find cozy little spots in the pipes to cling onto. Over time, they dry up and start piling on top of each other, forming a clog that nobody wants to deal with.
To avoid any plumbing headaches, it's best to keep these fibrous foods out of your garbage disposal. Here again, toss them in the trash or compost them if you can.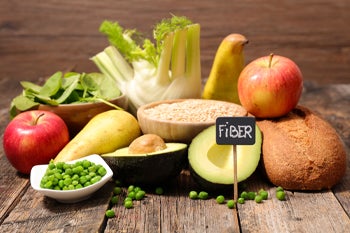 5. "Flushable" Wipes
You can find numerous wet wipes or makeup wipes on the market today that claim to be "flushable." But just because they are labeled as such doesn't guarantee they will break down easily, especially in older plumbing systems. It's best to dispose of these wipes in your regular trash to ensure safety.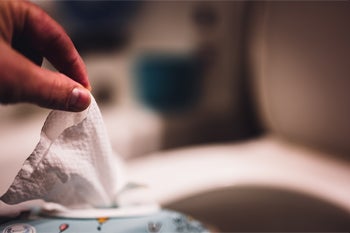 6. Paper Products
The only paper product that should go down your drain is toilet paper. It has been specifically designed to break down and disintegrate in water. Always dispose of other paper products, such as paper towels or cotton balls, in the trash. These items are highly absorbent and will easily clog your pipes.
Have a clogged toilet? Follow this guide on properly handling it.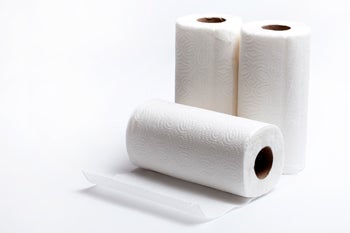 7. Feminine Hygiene Products
Attention, ladies! This is your reminder not to flush feminine products down the toilet. Despite the claims on the packaging that tampons are flushable, tampons, maxi pads, wipes, and other so-called "flush-friendly" products can cause severe damage to the plumbing system. Opt for proper disposal instead.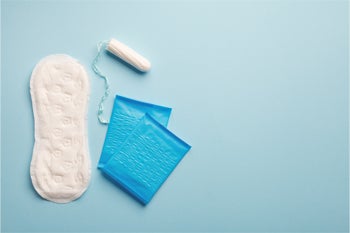 8. Cleaning Products
To prevent water pollution, avoid pouring harsh cleaning products, such as bleach or ammonia, down the drain. It's crucial to note that pouring a large amount of bleach directly into the drain is different from using a highly diluted version of bleach for laundry or cleaning purposes like toilet or bathtub cleaning.
For proper disposal, contact your local Hazardous Household Waste collection center to inquire about their drop-off hours or find out if they have upcoming collection days. This ensures that the products are safely disposed of and do not harm the environment.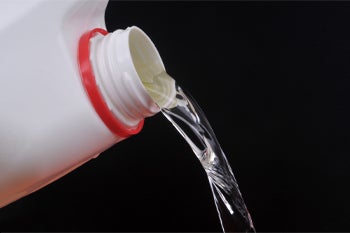 How to fix a clogged drain
If you're facing a clogged drain, try these methods to fix it:
1. Liquid Drain Opener: Hercules Glug Bath Liquid Drain Opener is effective on common clogs in shower and bathroom sink drains. It contains bleach to dissolve hair and soap scum.
2. Crystal Drain Opener: Hercules Glug Crystals Drain Opener is an excellent option for shower clogs. Its powerful crystalline flakes quickly clear sluggish drains and dissolve hair, soap, organic material and grease.
3. Homemade Mixture: Some people prefer to use a natural mixture of baking soda, vinegar or hot water as a DIY solution. Be aware that these options may only partially open a blockage and not completely eradicate it. For a long-term solution, we recommend seeking a chemical drain cleaner.
4. Mechanical Drain Openers: A plunger or drain snake can be used as a quick clog fix. However, be careful: These tools might only partially remove the blockage and could push the problem further down the pipe.
Check out our blog post for further information on using these products to clear a clogged drain.
Following proper disposal standards for items like feminine hygiene products, harsh cleaning agents, and cooking oils is crucial. Disposing of them improperly can harm the environment and your plumbing system, which could lead to clogged pipes, sewer backups, and water pollution.
Remember, prevention is key. Use a sink strainer to catch debris and regularly clean the drain using Hercules® Glug® to clear sluggish bath or kitchen drains and keep your plumbing functioning properly for many years.