Have you ever looked at the last load of laundry and considered throwing it away? Although we can't get you to finish your household chores, we can give you ideas on making them a little more tolerable.
Having an organized, functional, and updated laundry room can help. If you are looking to refresh where you wash and dry your clothes, incorporate a few of these easy ideas into your space
1. UPGRADE YOUR APPLIANCES AND FIXTURES.
If you are planning a complete overhaul of the laundry room, start by adding an energy-efficient washer and dryer. Energy Star appliances incorporate advanced features that allow 25% less energy use and 33% less water. Having updated appliances that reduce water can increase your home's energy efficiency.
To enhance the space's aesthetic, consider installing supply boxes during the remodel to keep water valves and exposed pipes hidden, yet readily serviceable. Oatey's MODA supply box offers one universal faceplate that is compatible with all box types. You can also repaint or wallpaper over the faceplate, so that it will complement the rest of your décor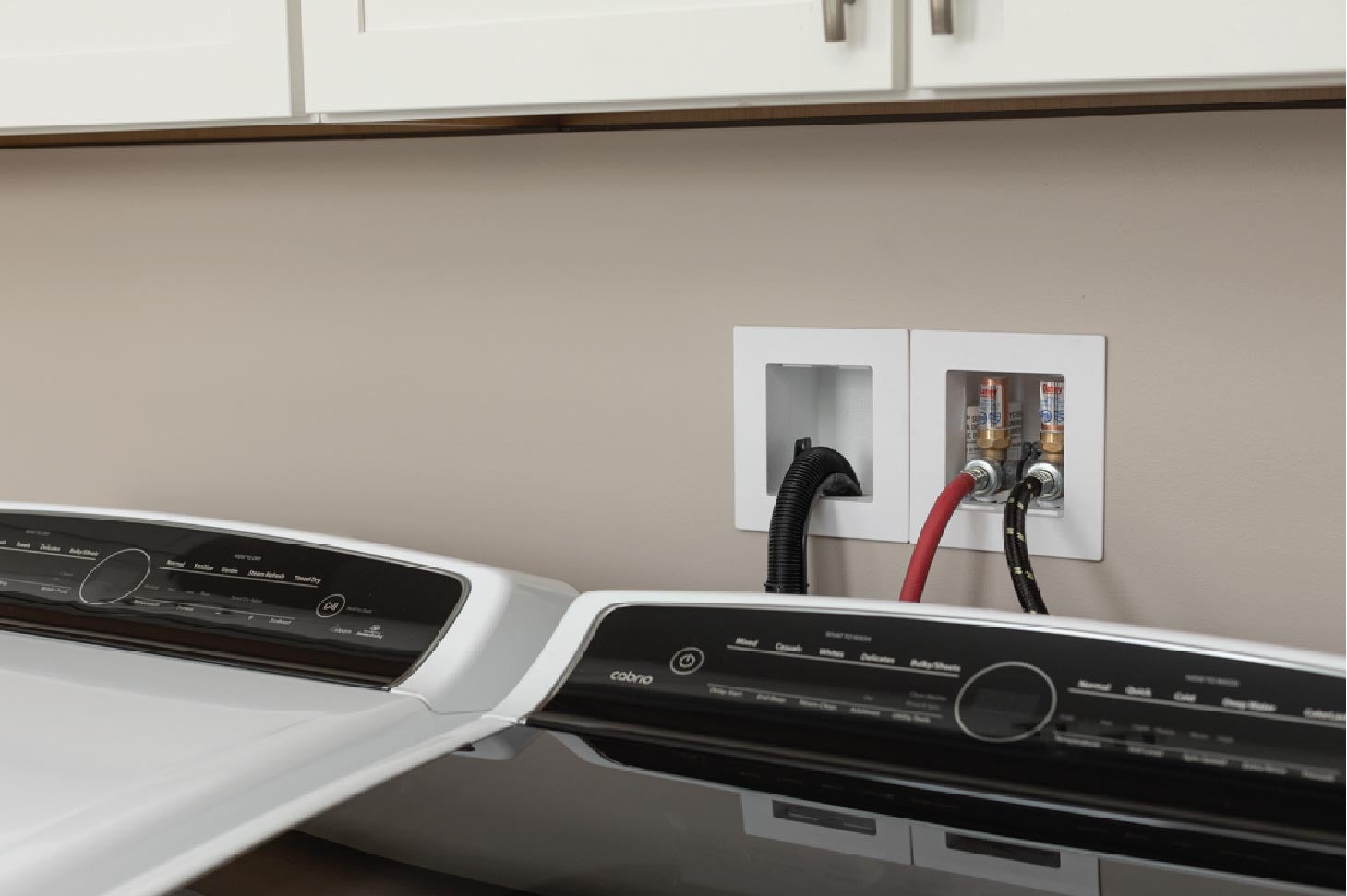 2. UPDATE FLOORING.
Modernize the flooring with laundry room tile. Unlike the loads of laundry needing to be washed, tile is easy to clean. It can also be inexpensive if you choose the peel-and-stick tile option.
You can also block odors, gasses, and insects from entering your home through the floor drain with a drain seal. It keeps water from pooling in the drain and allows for continuous drainage. Top off the floor with a decorative rug to warm up the space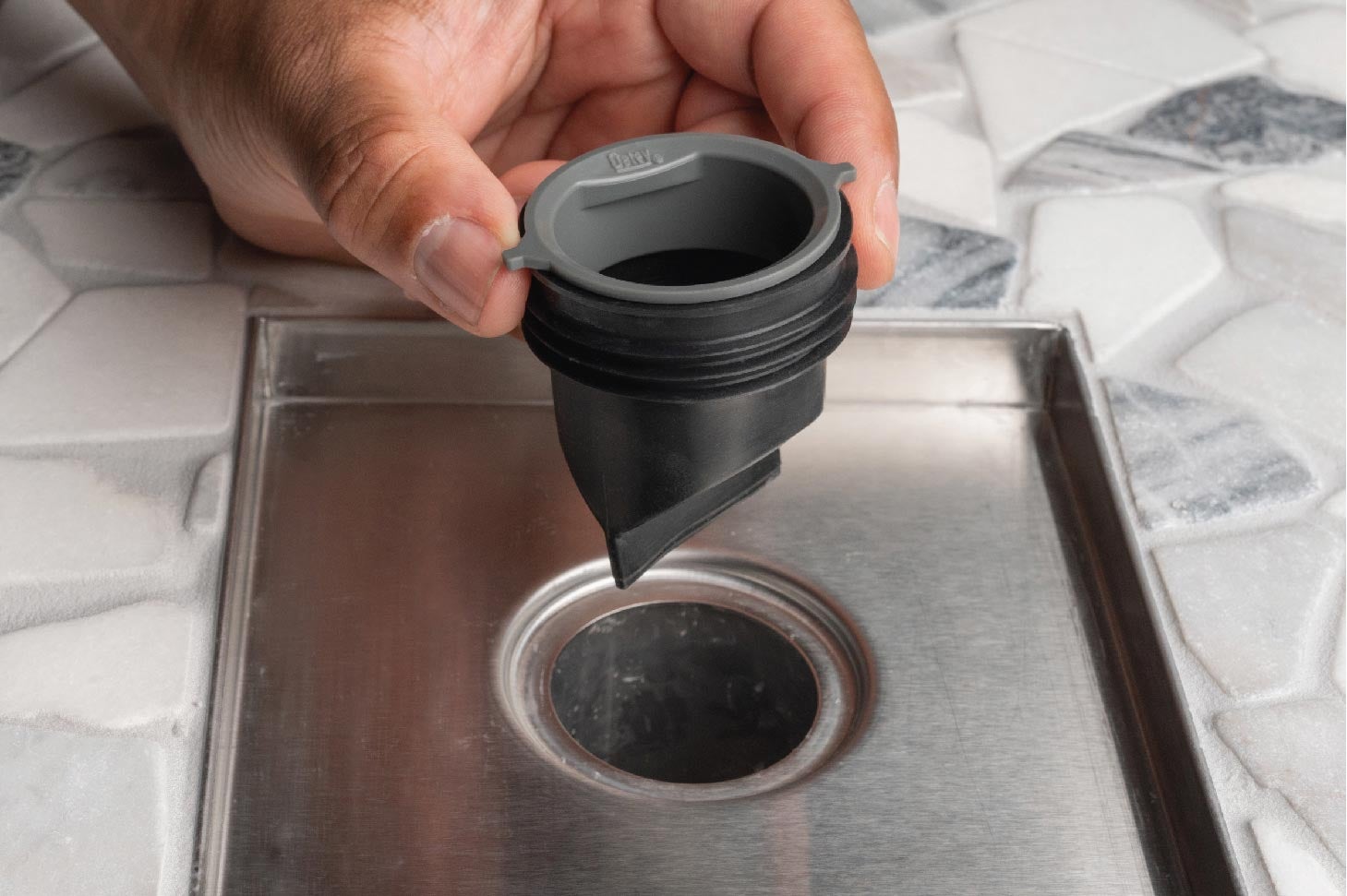 3. INSTALL A LAUNDRY SINK, COUNTERTOP, OR CABINETS.
Stay on task in your laundry room by keeping it organized and functional. Adding a sink, countertop or cabinets can help better utilize the space by putting everything you need in one place.
A laundry sink would be convenient for clothes that need an extra soak before washing. Depending on the existing piping in the room, you can easily tie in a sink. If there are no existing pipes to use, opt for a drain pump that can connect to the sink without breaking through the floor, which can significantly save construction costs.
Folding and sorting clothes can be done without excuses with a designated countertop space, which will also help keep items off the floor, freeing up that space. Adding cabinets above the appliances can help hide clutter and store laundry supplies. Consider installing shelves above the appliances if your space is not big enough to accommodate an entire cabinet. You'll be happy with the extra storage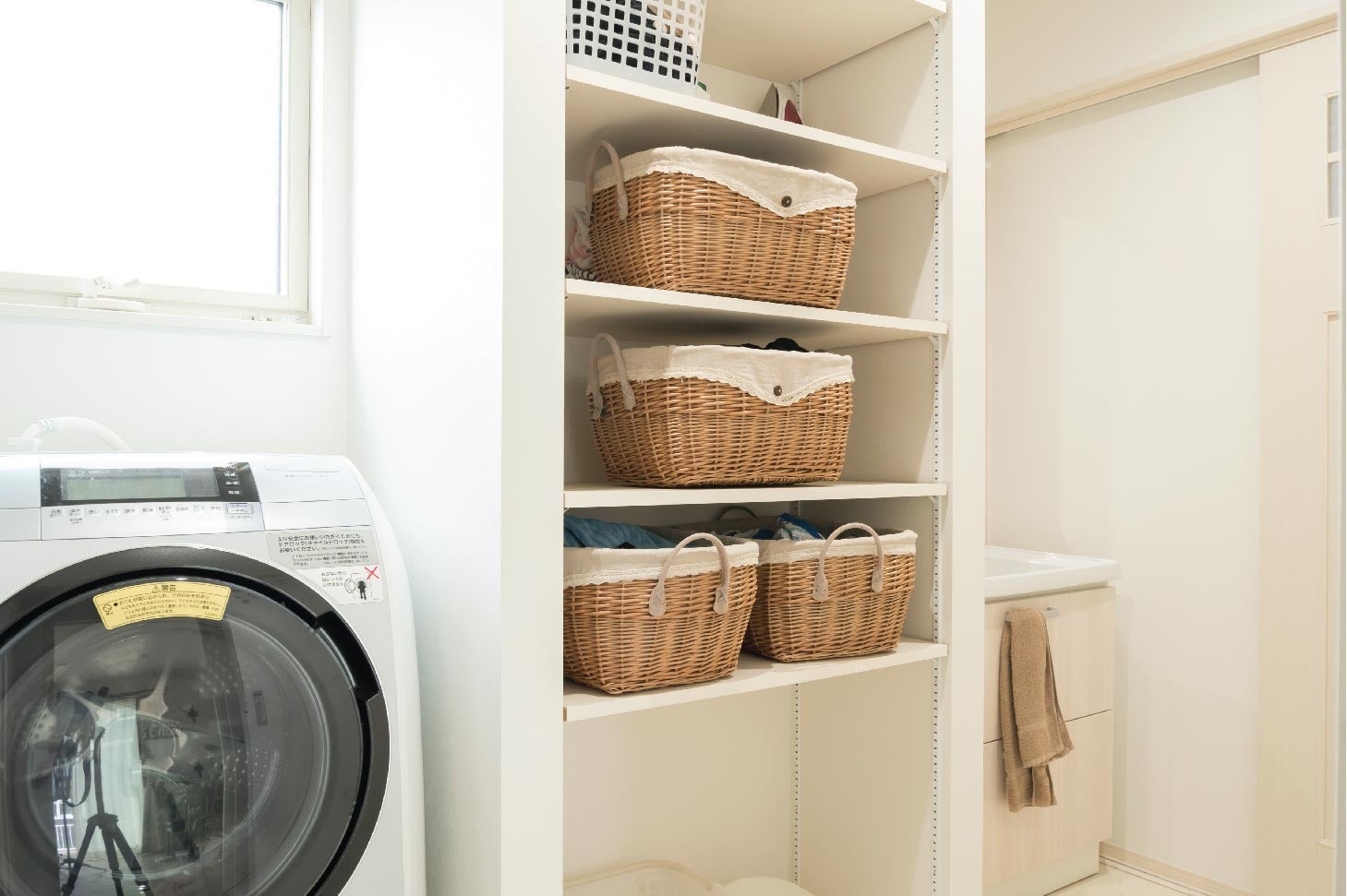 4. MAKE SMALL COSMETIC CHANGES.
If you're not looking to remodel the space completely, opt to make a few minor, cosmetic changes. This cost-effective approach will still do the trick of transforming the look.
For example, a fresh coat of paint on the walls or cabinets can easily brighten up the room. If you have tile on the walls, there are a few options for upgrading them, including taking off the old backsplash and replacing it with new tile… or simply painting over the existing one — an easier and more affordable alternative.
Incorporate decorative pieces in the space, such as plants, a letter board with a fun saying like "let's get ready to tumble," jars for detergent, and multipurpose baskets. You can also restore old hardware, light fixtures, or frames with spray paint or rub and buff.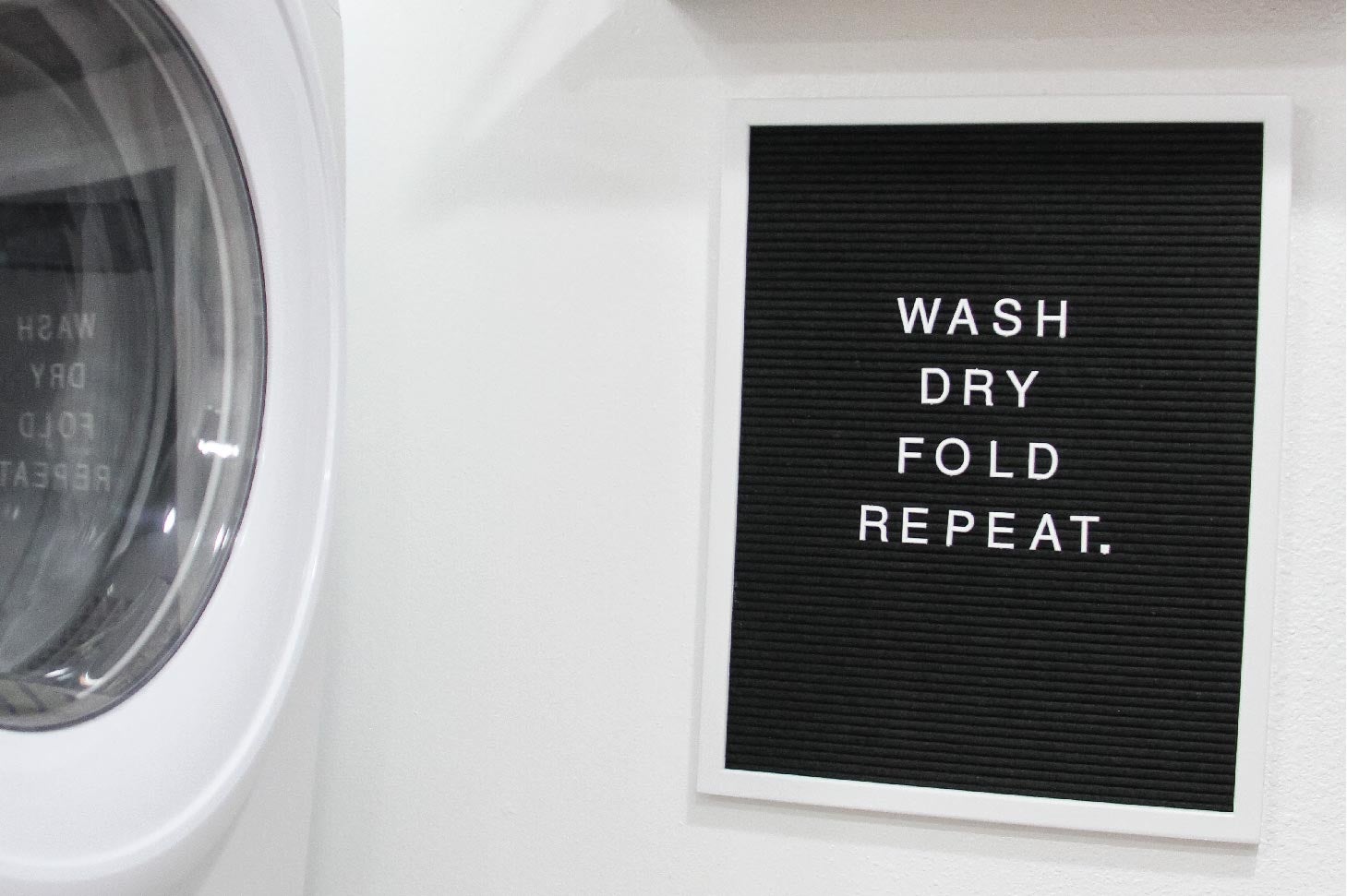 Looking for more ways to improve the look of your house? Check out 6 Ways to Save Money on a Bathroom Remodel.