Are you looking to upgrade to your bathroom while also saving money? The simplest updates can make a big impact on the look of the space and can even increase the value of your home.
According to Forbes, the average bathroom remodel costs around $10,000. If you are not looking to spend that, you can still do plenty of things to freshen up the room. Here are a few cost-saving tips that can update the look of your bathroom without having to gut the space completely:
1. Do it yourself.
One of the most cost-effective ways to save money on a bathroom remodel is to do it yourself. Depending on your experience and skill level, you can tackle jobs like:
● Painting the walls, cabinets or fixtures.
● Tiling the walls, floor, shower or bath.
● Replacing the faucets, handles or showerhead.
● Installing light fixtures.
● Installing new plumbing fixtures.
Start with the things you are comfortable handling on your own and leave the rest to a professional contractor. Taking the DIY approach can significantly reduce your labor costs.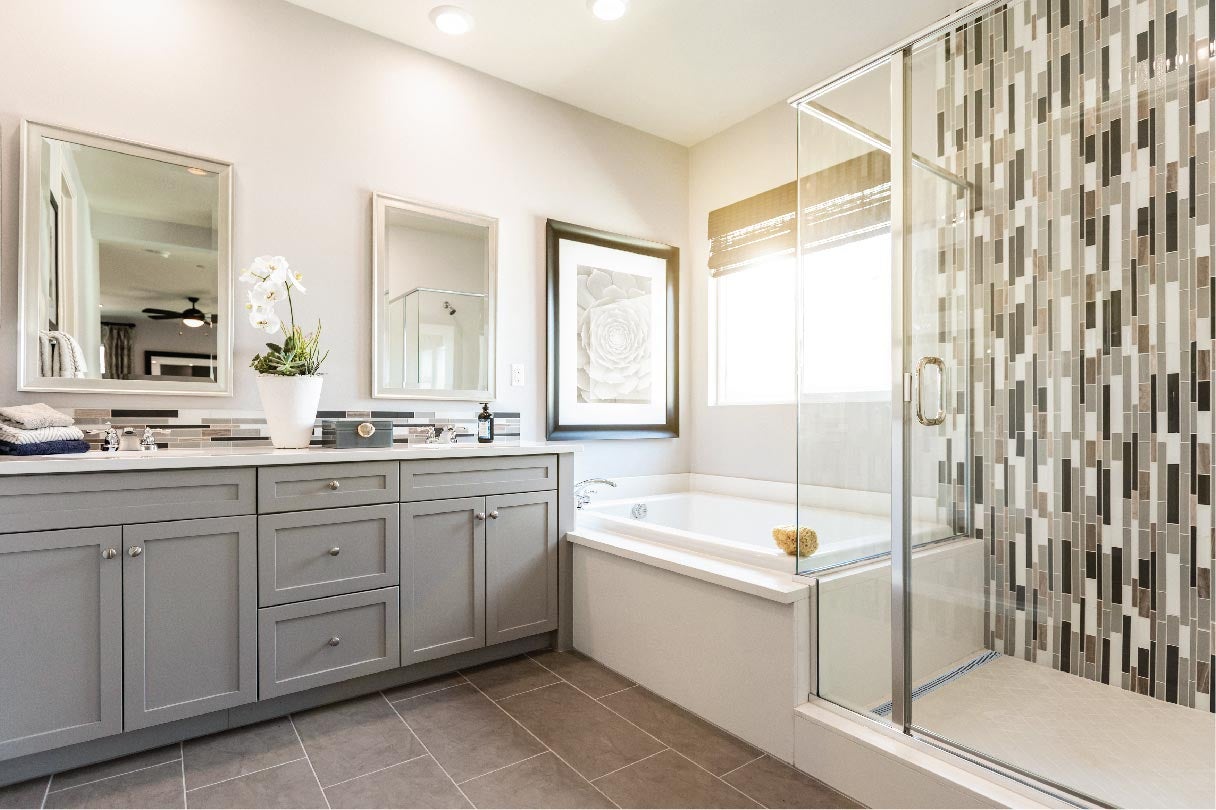 2. Plan and budget for new items.
Before you start taking out that old tile or unscrewing any knobs, create a plan and budget for your bathroom remodel. Having something written will help you stay on track as the project progresses. Your plan and budget should include anything you would like to update, replace, or add to the bathroom.
Plumbers frequently encounter homeowners who "just want to do a couple of small cosmetic changes in the bathroom to update the look." Then one HGTV show later, these same consumers come back with a whole new idea/design that, of course, results in additional costs.
Switching out and returning products usually comes with a restocking fee, which is a quick way to increase costs. Handling returns also requires additional time for your contractor, and they may charge for it.
While the cost of remodeling your bathroom can depend on many things, having a plan before the process begins will help avoid those additional fees.
3. Keep the bathroom layout the same.
Moving plumbing fixtures and resizing the room can be the most expensive aspect of remodeling. It requires you to re-rough the plumbing and knock down walls, involving the risk of removing load-bearing walls.
You can save significant costs by keeping the fixtures in the same locations and using the original drain and water hookup. However, if you need to shift a toilet or sink a bit, extension pipes can be used. The Oatey PVC Offset Closet Flange for bathroom toilets provides such adjustability (up to 2 inches); i.e., the ability to stay even with the flooring and connected to the drain pipe despite slightly shifting the toilet's location.
Oatey Polypropylene Extension Tubes for sinks keep the waste connected to the drain when shifting the vanity's position.
4. Refinish, rather than replace, bathroom fixtures.
Instead of removing and replacing existing plumbing fixtures, which can entail considerable cost, opt for changing the finish or color. Of course, if the item is not operable and you need to purchase a new one, that should be planned in advance. If you switch out the faucet spout and handle(s), as well as the showerhead, look for trim kits that come complete with all the matching items.
If you have the option to renew the fixture rather than replace it, there are ways to do that. You can refinish your bathtub or shower with a protective coating, paint the bathroom cabinet, and spray-paint bathroom hardware, all of which would completely update the look. You can even swap out the faceplate and stopper in a bathtub with Dearborn True Blue Bath Waste trims, which come in brushed gold, chrome, brushed nickel, oil-rubbed bronze, matte black and white finishes. This bath waste kit allows you to change the trim; i.e., the finish, without removing the spud, making it another budget-friendly update.
Refinishing bathroom items saves money and is environmentally friendly.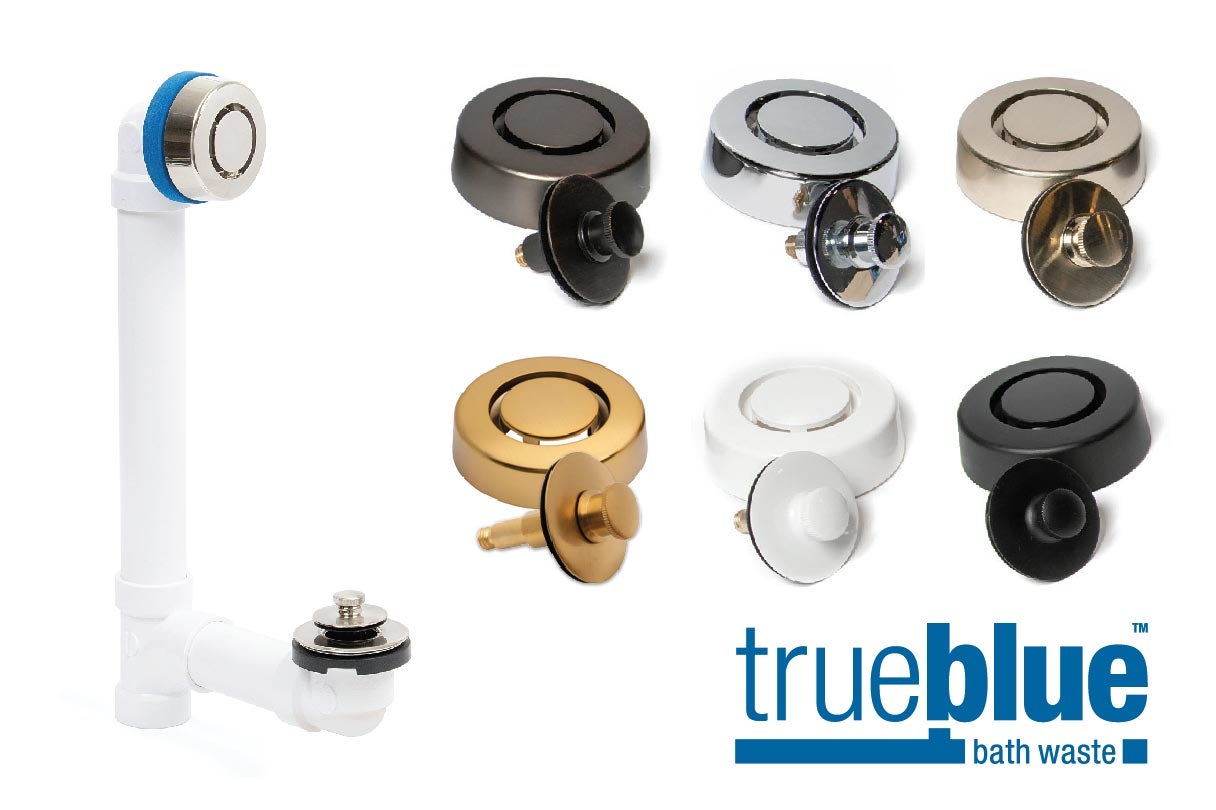 5. Install a prefabricated shower or bathtub.
Among the more expensive bathroom improvements is replacing an existing shower or bath with something custom-built. Instead, consider purchasing a prefabricated shower or bath as a replacement. It will be considerably less expensive, and you will cut the cost of additional labor hours.
Want to convert a tub into a shower? QuickDrain ShowerLine linear shower drain would be perfect. Since you can install it within your existing plumbing application, it offers an affordable, efficient and flexible way to modernize a shower.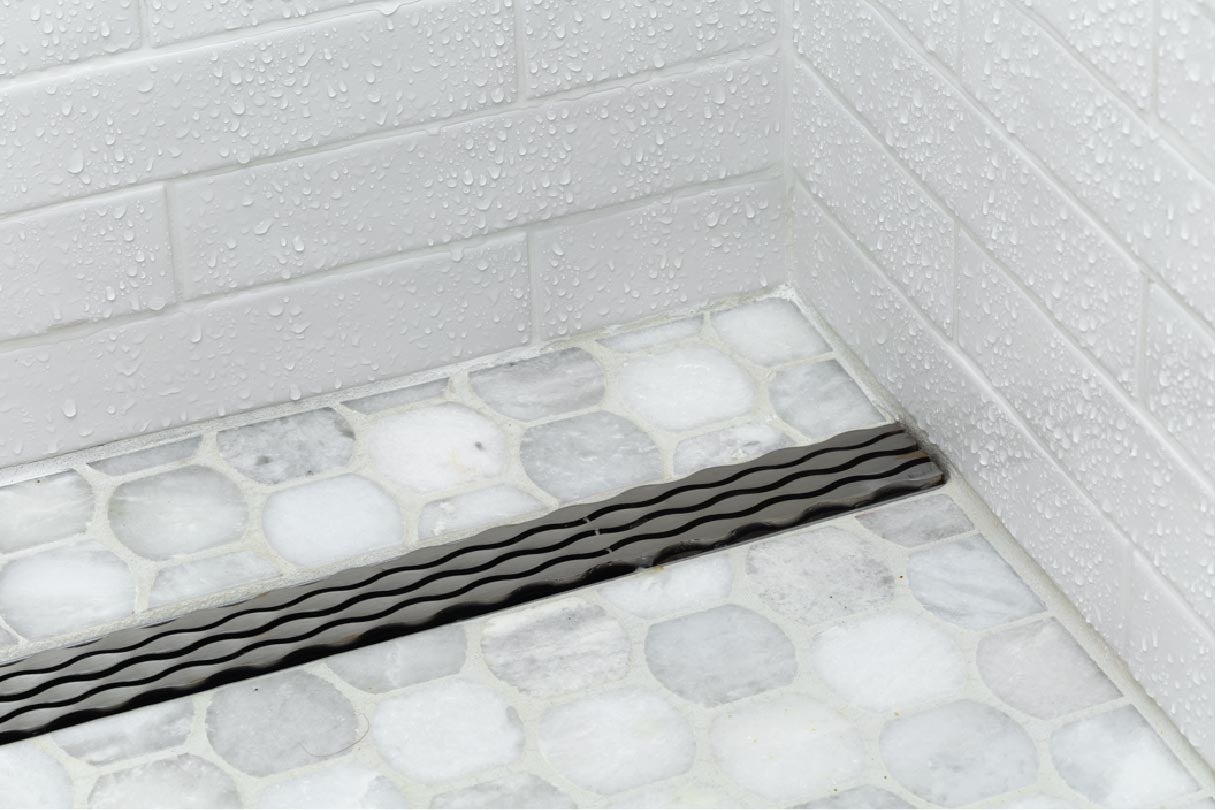 6. Make easy cosmetic changes to the bathroom.
A fresh coat of paint can completely transform a room and bring it back to life. Replacing the cabinet hardware is another striking, instant upgrade; likewise, switching out light fixtures, which is easy to do yourself. And the easiest fixes of all would be adding new towels, a bath mat, and a shower curtain.