PVC pipes can be a great tool for your next DIY craft project. This material is durable, affordable and can be used for a variety of projects. Looking to build a shoe rack, bookshelf, wine rack or a tee-ball stand? Keep reading to find out the easiest way to create endless PVC craft projects.
First, let's start with the basics. What do you use to fuse PVC pipes? We recommend Oatey Fusion single-step clear self-priming Cement. This one-step cement is ideal for residential and DIY plumbing and PVC craft projects. Fusion is designed to be clean, transparent and simple, so you can achieve professional-quality results. Fusion single-step cement also is low-odor, contains low levels of volatile organic compounds (VOCs) and is National Sanitation Foundation (NSF) and UPC listed, making it a safe and eco-friendly choice for any DIY plumbing or craft projects.
1.

Measure and Cut PVC

Before assembly, measure and cut the PVC pipe to your desired length.

Tip: Make sure the cut ends are free from burrs. Thoroughly clean the outside of the pipe with a chamfering tool or file and clean the inside of the pipe with a file or other deburring tool. This will ensure a strong connection.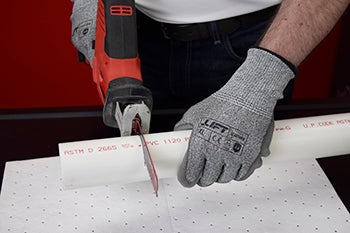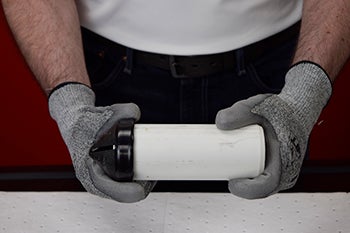 2.

Ensure All Parts Fit Together

Dry fit the pipe and fittings together before cement application to ensure everything fits properly.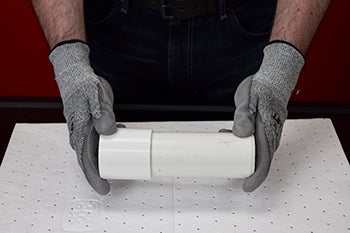 3.

Apply Cement

Apply cement to the exterior of the pipe and the interior of the fitting. Then, re-dip the dauber back in the cement, and apply again to the exterior of the pipe.

For more solvent welding tips, see 5 common solvent welding mistakes that you can avoid.

Tip: Oatey Fusion does not require a primer.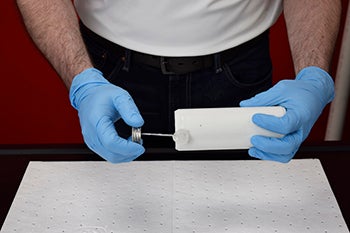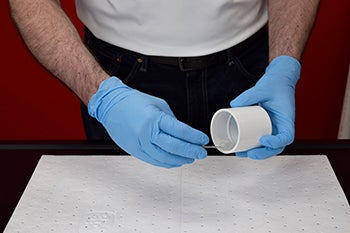 4.

Insert Pipe into Fitting

Insert the pipe into the fitting hub and hold for about 30 seconds to prevent push out.

Tip: Oatey Fusion's formula is very forgiving, giving you more time to align the pipe perfectly before fusing.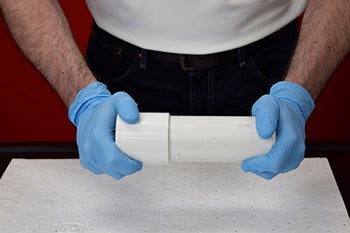 5.

Wipe Off Excess Cement

Using a rag or paper towel, remove any excess cement that may have been pushed out of the joint after assembled.

Tip: Oatey Fusion has a thick formula that ensures fewer drips and dries clear to avoid any mess.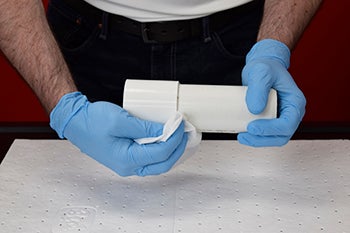 There are endless possibilities for easy DIY projects fusing PVC pipe.
• A Laptop stand for working from home or watching movies
• A Towel rack that can withstand outdoor ailments
• A Bookshelf to stay organized
• A Tee-ball stand to enjoy in your own backyard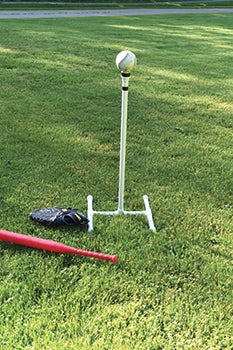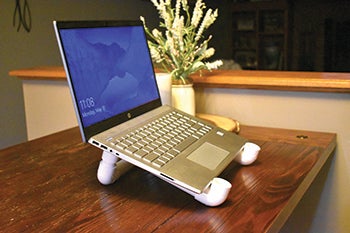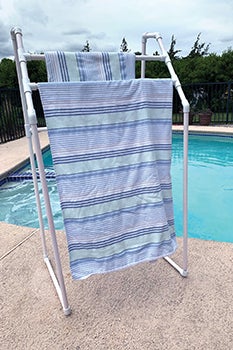 Are you thinking Oatey Fusion is too good to be true? Hear a master plumber's thoughts on Oatey Fusion and even more features and benefits of the easy-to-use PVC cement.