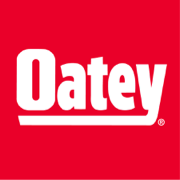 The Set-Rite® Spacers Kit includes all 4 individual spacers: 1/8", 1/4", 1/2", & 3/4". Our Set-Rite® Spacers will work for any new installation or repair on an existing toilet flange. If you are remodeling or installing a new floor (such as ceramic tile, marble, granite or wood), and your flange is below the finished floor level, you can use our spacers with any Set-Rite® Toilet Flange Extension Kit. The four individual spacers can be stacked to any height or can be snapped in half to support an existing closet flange.
Key Features
The only patented and UPC listed flange extension product acceptable for repair and remodels
Eliminates leak paths because of improper double stacking of wax with spacers to raise the height and a gasket to seal the system
The leak-proof installation prevents callbacks
No subfloor restoration required, which saves time and money
Set-Rite can be used on existing PVC, ABS, Cast Iron and Stainless Steel ringed flanges
Specifications
| | |
| --- | --- |
| Brand: | Oatey |
| Angle: | Straight |
| Adjustable: | Yes |
Available in 5 Variations
Oatey® Toilet Flange Spacer 1/2 in.
[UPC] 038753434117
[Part #] 43411
---
Weight: 0.15 LB
Pipe Size: 2 in.
View
Oatey® Toilet Flange Spacer 1/4 in.
[UPC] 038753434124
[Part #] 43412
---
Weight: 0.1 LB
Pipe Size: 4 in.
View
Oatey® Toilet Flange Spacer 1/8 in.
[UPC] 038753434131
[Part #] 43413
---
Weight: 0.05 LB
View
Oatey® Toilet Flange Spacer 3/4 in.
[UPC] 038753434100
[Part #] 43410
---
Weight: 0.2 LB
View
Oatey® Toilet Flange Spacer Kit with 4 Spacers
[UPC] 038753434063
[Part #] 43406
---
Weight: 0.5 LB
View
There are no results available