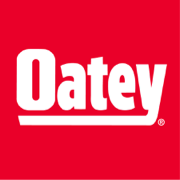 Oatey® Master Flash® Roof Flashings are designed for use with metal profiled roofs and can be installed on every type of roofing surface. Collars can be used on multiple size pipes and conform to most common roof slopes. Oatey products have earned the trust of plumbing professionals for over 100 years.
Key Features
Slides over pipe - for pitch to 45 degrees
Use silicone sealant between base and surface, and secure with sheet metal screws
Multi-size pipe sealing range
Molds to metal, plastic, etc
Non-fading EPDM collar
Rated 212°F continuous heat
Approved for Type B installations
MASTER FLASH® is a Registered Trademark of the Aztec Washer Company
Specifications
[UPC] 038753140520

·

[Part #] 14052
Color:
Black
Material:
Plastic
Brand:
Oatey
Product Type:
Master
Pipe Diameter:
0.25"-4"
Base Size/Diameter:
8" X 8"