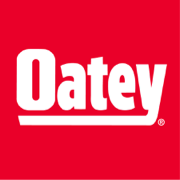 Oatey® Adjustable Daubers are ideal for applying solvent cement to pipe and fittings.
Key Features
Adjustable handle extends to 6" length.
Specially constructed to fit 8 ounce to quart-size containers
Cap fits tightly into the can to seal and prevent solvent loss or spills
Specifications
Available in 3 Variations
There are no filters available for this product.
Oatey® 1 in. Adjustable Plastic Dauber with 1 in. Ball, 50 pack
[UPC] 038753313023
[Part #] 31302
View
Oatey® 1 in. Adjustable Plastic Dauber with 1 in. Ball, 100 pack
[UPC] 038753313016
[Part #] 31301
View
Oatey® 1/2 in. Adjustable Plastic Dauber with 1/2 in. Ball, 100 pack
[UPC] 038753313009
[Part #] 31300
View
There are no results available