DIY SHOWER DESIGN TRENDS SHOWER FIXTURES
Black Matte
One of the hottest trends in bathroom fixtures is the black matte finish. These fixtures, including Moen's new line of matte black finished shower heads, arms, valves, diverter spouts and more, stand in striking relief against showers featuring light-colored tiles.
The simple, clean lines of black matte fixtures instantly lend any shower a more modern aesthetic that – when coupled with faucet and lighting fixtures bearing the same finish – creates a unique and luxurious feel.
Oil-Rubbed Bronze
Another finish that is making waves is oil-rubbed bronze. The beauty of oil-rubbed bronze fixtures is that they exude the traditional warmth of bronze but with a more nuanced and romantic finish. Unlike the yellowish tone of regular bronze, oil-rubbed bronze is accentuated by tumbled light and dark accents that give it a more antiqued look.
Shower Drains
DIY homeowners not only have some interesting new finishes to consider this year, but they can choose from a wide variety of shower drains, including different types and styles. The drain is an often-overlooked feature in a shower renovation, but if you want your shower to really stand out, then you need to factor its drain into your plans.
Some exciting new trends in shower drains include installing linear drains, nearly invisible tile insert grates, and different sizes of the more traditional square and circular drains.
FROM MODERN SHOWER FIXTURES TO UNIQUE TILE FINISHES, SMALL UPDATES CAN TURN YOUR SHOWER INTO A WORK OF BEAUTY!
Bathroom renovations are among the first major changes homeowners make to their homes, in part, because the bathroom is traditionally the smallest room in the house. Making just a small change to a bathroom, especially to a shower, can produce impactful results.
Several emerging trends in shower design are giving DIY plumbers and handymen greater flexibility and creativity in their shower makeovers. Here are some of the trends taking the industry by storm.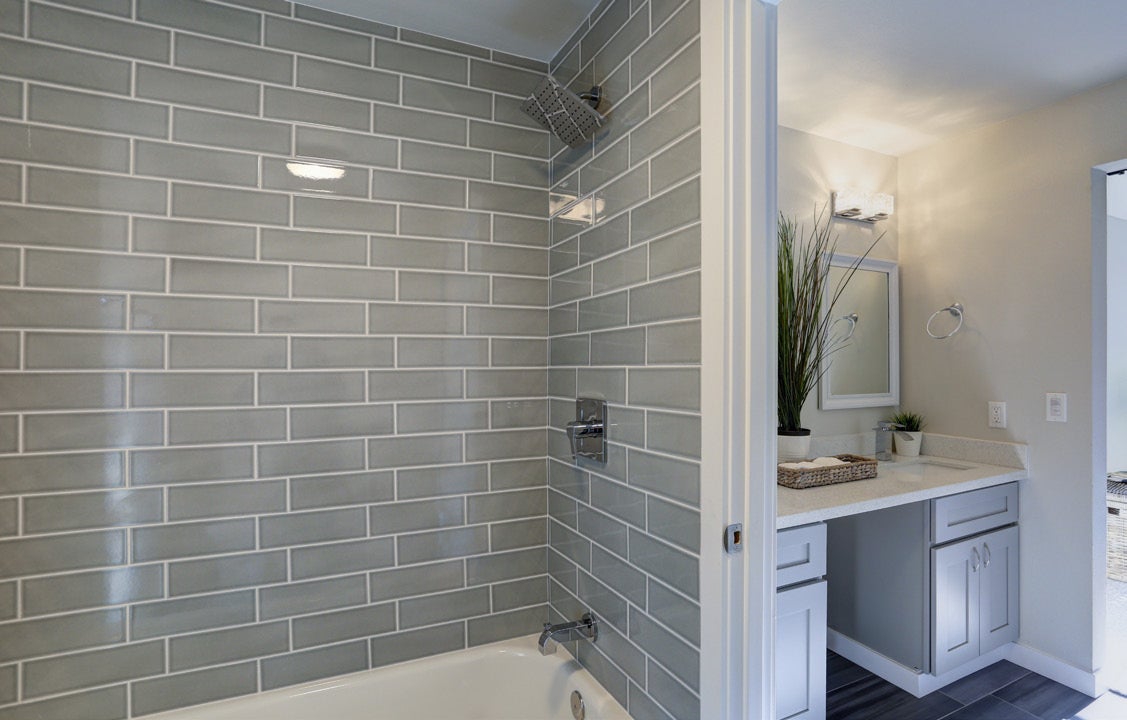 Oatey also offers Universal 4-1/4" Square Snap-Tite Designer Finish Strainers that can provide a decorative finish to any residential shower drain.
Unique Tile Shapes
Today's tile manufactures have developed technologies that give the DIYers the opportunity to create a genuine, one-of-a-kind shower and bathroom. Personalize your finishes with a multitude of colors, graphics and tones, and choose from tile shapes that include fish scale, chevron and hexagon. Unique finishes such
as real wood and natural stone are also available for homeowners who want to bring the outside indoors.
Let Oatey help you create your shower dream!
Oatey is a leading provider of reliable, high-quality plumbing products and materials. If you are planning on renovating your shower this year, we offer an extensive selection of cements, primers, cleaners, sealants, gaskets, rough-in products and more to help you do the job right. Visit us online today at www.oatey.com, and let us help you turn your home's shower into your dream shower.