Oatey has all the tools & resources to help you get the job done right, and on time.
FAQs
Should I dilute Cryo-Tek antifreeze?
---
The answer depends on which Cryo-Tek antifreeze is being used, and what level of freeze protection is required. For more information, see this chart. Freeze point: The temperature at which crystals begin to form. Pumpable: The temperature at which there are sufficient crystals to impede the flow of the product. Burst protection: The temperature at which pipes burst.
Are there specific products for aluminum boiler systems?
---
Yes. Use Cryo-Tek 100AL antifreeze for boilers with aluminum heat exchangers. Sludgehammer Universal Corrosion Inhibitor and Sludgehammer System Restorer & Noise Reducer is compatible with all metal heat exchangers, including aluminum.
What are the specs for the pump that come with the Haymaker Kit?
---
Max output – 550 GPH 2.5 GPM @ 8' TDH Air filled motor Includes pre-filter to prevent debris from re-entering heat exchanger UL listed 25' cord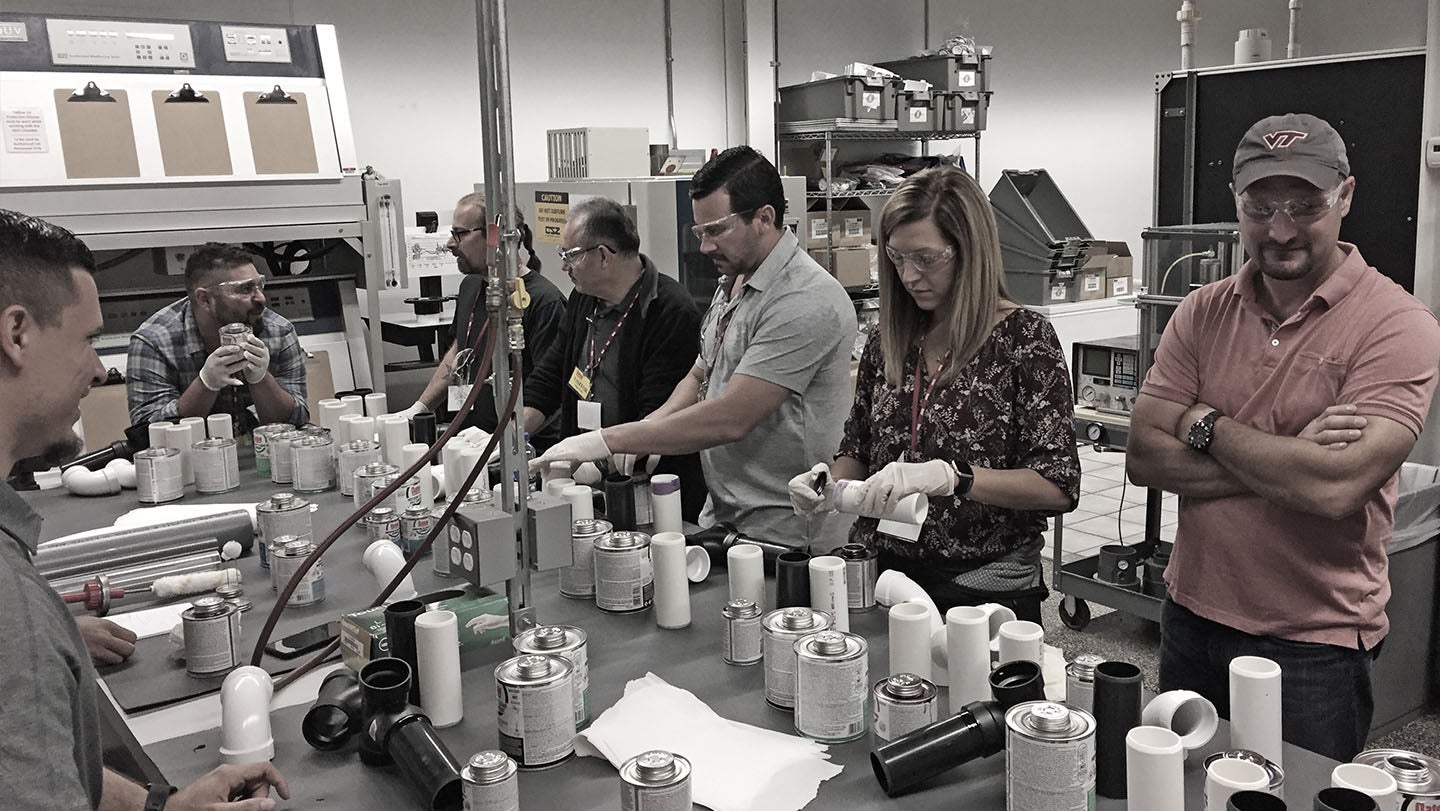 Oatey University offers best-in-class education, training, research and hands-on practice, both on-site and online. It is our goal to create a welcoming and stimulating environment to share with our customers, associates, vendors, media, and trade professionals, fostering the exchange of new ideas and innovations to make our company, products and industry even better. We take pride in our role as industry thought leaders and remain dedicated to excellence and improvement.

Learn More
Interested in Joining the Oatey Team?