Oatey has all the tools & resources to help you get the job done right, and on time.
FAQs
What drain cleaner is recommended for safe use in a residential kitchen?
---
Glug is safe and easy to use for most common kitchen sink clogs. If you think the clog is grease related, PT Bio1 may be your best option.
Why is Glug better than other caustic drain openers?
---
Glug is composed of sodium hydroxide flake. Many other similar products use sodium hydroxide prill (little beads). The prill is denser and has less surface area. Unlike the flake, it does not get caught in the clog as easily and therefore can pass through the clog without dissolving it.
What is the difference between Liquid Glug for the bathroom and Liquid Glug for the Kitchen?
---
While the active ingredients are very similar, there are subtle differences that make them better suited for each applications. For example: Liquid Glug for the Kitchen uses a deodorizer designed to eliminate the smell of leftover food in the DWV system.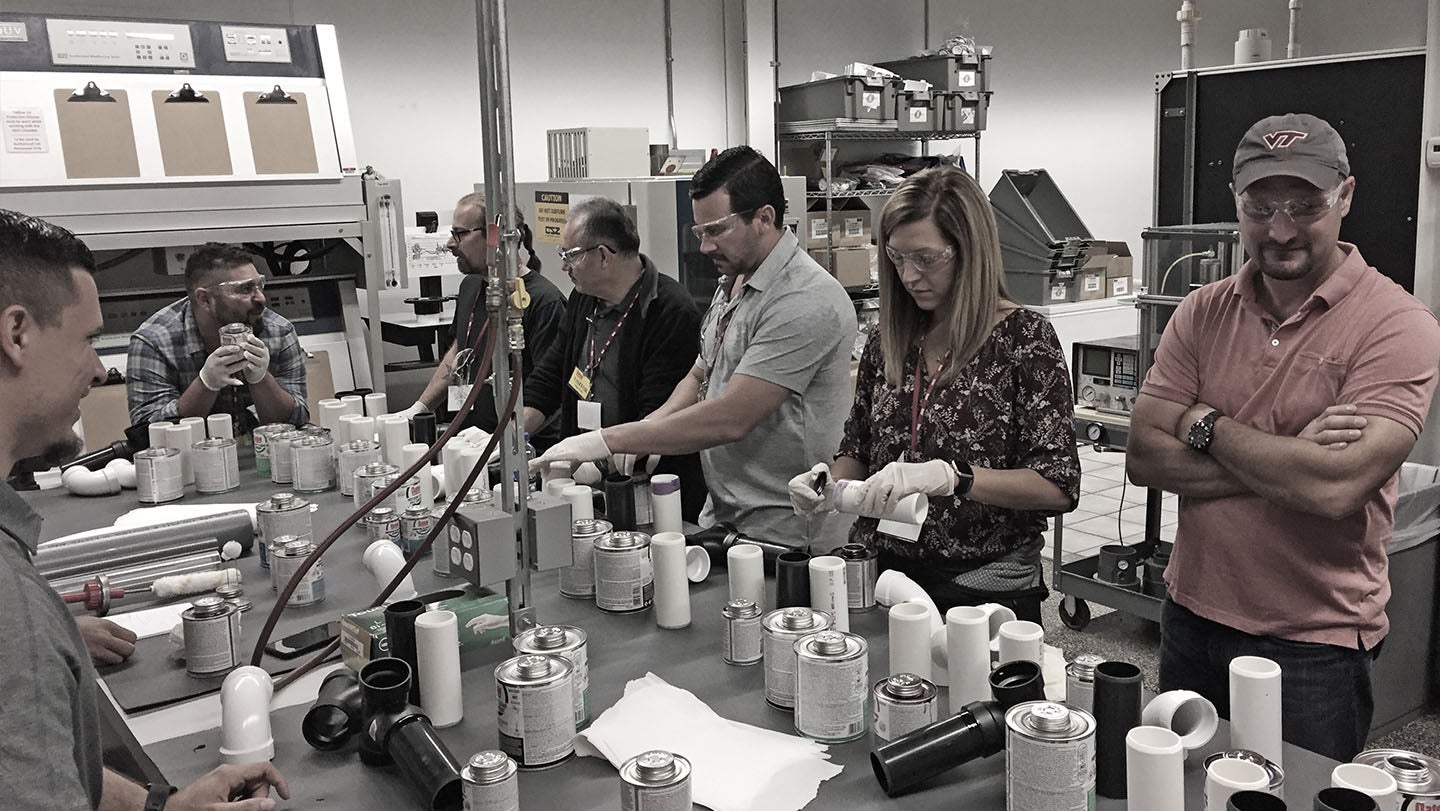 Oatey University offers best-in-class education, training, research and hands-on practice, both on-site and online. It is our goal to create a welcoming and stimulating environment to share with our customers, associates, vendors, media, and trade professionals, fostering the exchange of new ideas and innovations to make our company, products and industry even better. We take pride in our role as industry thought leaders and remain dedicated to excellence and improvement.

Learn More
Interested in Joining the Oatey Team?