Oatey® 4 oz. Fix-It Stick Epoxy Putty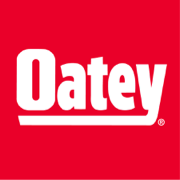 Oatey® Fix-It™ Stick Epoxy Putty is a multi-purpose sealing, patching and mending compound for repairing leaks, holes or cracks in a wide range of materials. Two part epoxy-putty stick can repair leaks, holes or cracks in materials such as plastic, metals, fiberglass, concrete, or ceramics. Can be drilled, machined, filed, tapped, sanded, sealed, and painted when fully hardened. Non-toxic. Can be used on dry or wet surfaces. Oatey products have earned the trust of plumbing professionals for over 100 years.
UPC: 038753312705
Part #: 31270
Key Features
Steel-filled material
Mixes in your hand and hardens in minutes
Suitable for plastics, metals, fiberglass, concrete and ceramics
Adheres to many materials including PVC, CPVC, ABS, wood and metalllMay be drilled, tapped, filed, sanded, sealed and painted when hardened
Non-toxic material contains no solvents
Will not shrink
Convenient multi-purpose sealing, matching and mending compound
Not to be used for pressure pipe repair
Specifications
| | |
| --- | --- |
| Brand: | Oatey |
| Size: | 4 oz. |
| Set Speed: | 20 Min. |
| Product Type: | Epoxy Putty |
| California VOC Compliant: | Yes |
| Weight: | 0.25 lb. |
| Color: | Gray |
Is Epoxy Putty NSF approved?
Will Epoxy Putty be strong enough if I drill a screw into it?
---
Yes. Epoxy Putty can be drilled, tapped and machined while maintaining its integrity.
Can I use epoxy putty to repair my wood cabinets?
---
Yes. You must prep the surface first. This means that all finishes must be removed and the surface roughed up to allow the Epoxy Putty a good surface for bonding.