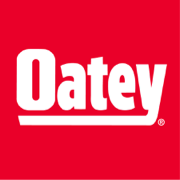 Oatey® Drain Components include plastic cover plates and brass floor grates for use with bath drains.
Specifications
Available in 2 Variations
Oatey® Dam Collar
[UPC] 038753719603
[Part #] 71960
---
Strainer Finish: Brass
Product Type: Dam Collar
View
Oatey® Plastic Gravel Guard
[UPC] 038753719702
[Part #] 71970
---
Strainer Finish: Nickel

View
There are no results available
Does the drain funnel come with the screws?
How is a Roof Drain Receiver Pan secured during installation?
---
Oatey offers a #47700 Underdeck Clamp Kit that is recommended for every roof drain installation. This clamp is placed below the roof and attached to the drain body with 4 pieces of threaded rod, and 4 nuts. Once installed the clamp will secure the drain body in place so that the waterproofing seal is less likely to be compromised.