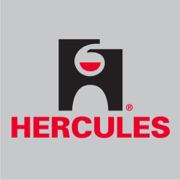 Hercules® ProPoxy® 20 is a fast-acting, co-extruded, single-stick, epoxy putty that mixes quickly and easily to form a permanent steel-hard bond in 20 minutes. Adheres to almost any surface with strength often greater than the materials it has joined.
Key Features
Cures in 20 minutes
Kneads quickly and easily
Seals, mends, bonds and repairs almost anything
Specifications
[UPC] 032628255159

·

[Part #] 25515
Brand:
Hercules
Color:
Gray
Product Type:
Epoxy Putty
Set Speed:
20 Min.
Size:
4 Oz.
FAQs
Is Epoxy Putty NSF approved?
If I drill and screw into epoxy putty, will it be strong enough?
---
Yes. Epoxy Putty can be drilled, tapped and machined while maintaining its integrity.
Can I use epoxy putty to repair my wood cabinets?
---
Yes. You must prep the surface first. This means that all finishes must be removed and the surface roughed up to allow the Epoxy Putty a good surface for bonding.
Looking For More Resources?
---