Hercules® 4 oz. Plastic Poxy™ - Display Pack (2 - 1 oz.)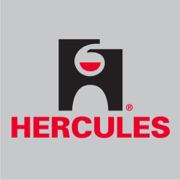 Hercules® Plastic Poxy™ uses a unique combination of fast-acting epoxy resin and hardener in a single, co-extruded stick for use on most plastics. Behold the power of Hercules®, products built to last and trusted by plumbers to withstand even the toughest conditions.
UPC: 032628255319
Part #: 25531
Key Features
Fully hardens in 40 minutes
Kneads quickly and easily
Comes in a single, easy-to-use package
Made of pre-measured epoxy resin with a rod of hardener imbedded in the center
Contains fading blue dye which causes the hardened product to appear off-white when fully mixed
Specifications
| | |
| --- | --- |
| Color: | White |
| Brand: | Hercules |
| Size: | 4 oz. |
| Material Compatibility: | Plastic |
| Set Speed: | 40 Min. |
| Product Type: | Epoxy Putty |
| California VOC Compliant: | Yes |
| Weight: | 0.25 lb. |
Is Epoxy Putty NSF approved?
Will Epoxy Putty be strong enough if I drill a screw into it?
---
Yes. Epoxy Putty can be drilled, tapped and machined while maintaining its integrity.
Can I use epoxy putty to repair my wood cabinets?
---
Yes. You must prep the surface first. This means that all finishes must be removed and the surface roughed up to allow the Epoxy Putty a good surface for bonding.