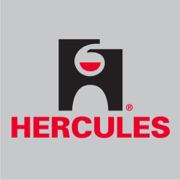 Hercules® plumbers Firestop Sealant is latex-based and intended formulti-purpose use. This intumescent sealant provides up to a three hour firerating and is designed for a wide array of firestop applications in smallcommercial or grouped residential construction or other structures withsimilar characteristics. Can be used in systems where dynamic movement isexpected: plumbing; HVAC; bath and dryer vents; metallic pipes; non-metallicpipes, conduits and tubing; insulated pipes; electrical and electronic cabling;concrete, gypsum, metal ductwork; wood floors.Expands up to 10 times to block flame propagation. Excellent smoke seal.Water-based for easy cleanup. Water-resistant once cured; will not separateor shrink when dry. Tested for excellent acoustical performance; reducesnoise transmission. Flexible, non-sagging, and low odor. Paintable. LowVOCs. No solvents. Non-halogenated. Does not contain PCBs or asbestos.
Key Features
Complete wood floor fire stopping package for electrical, plumbing, HVAC, telephone, and television.
Electrical & electronic cabling including service entrance, power distribution, computer, telephone, and television.
Insulated pipes including heating, cooling, and condensation applications.
Metal ductwork including HVAC, bath, and dryer vents.
Metallic pipes including steel, iron, or copper pipe and tubing.
Nonmetallic pipes, conduits & tubing including PVC, CPVC, ABS, and PEX.
Tested & Classified for Fire Resistance
Specifications
| | |
| --- | --- |
| Brand: | Hercules |
| Color: | Clear |
| Product Type: | Firestop |
Available in 2 Variations
Looking For More Resources?
---