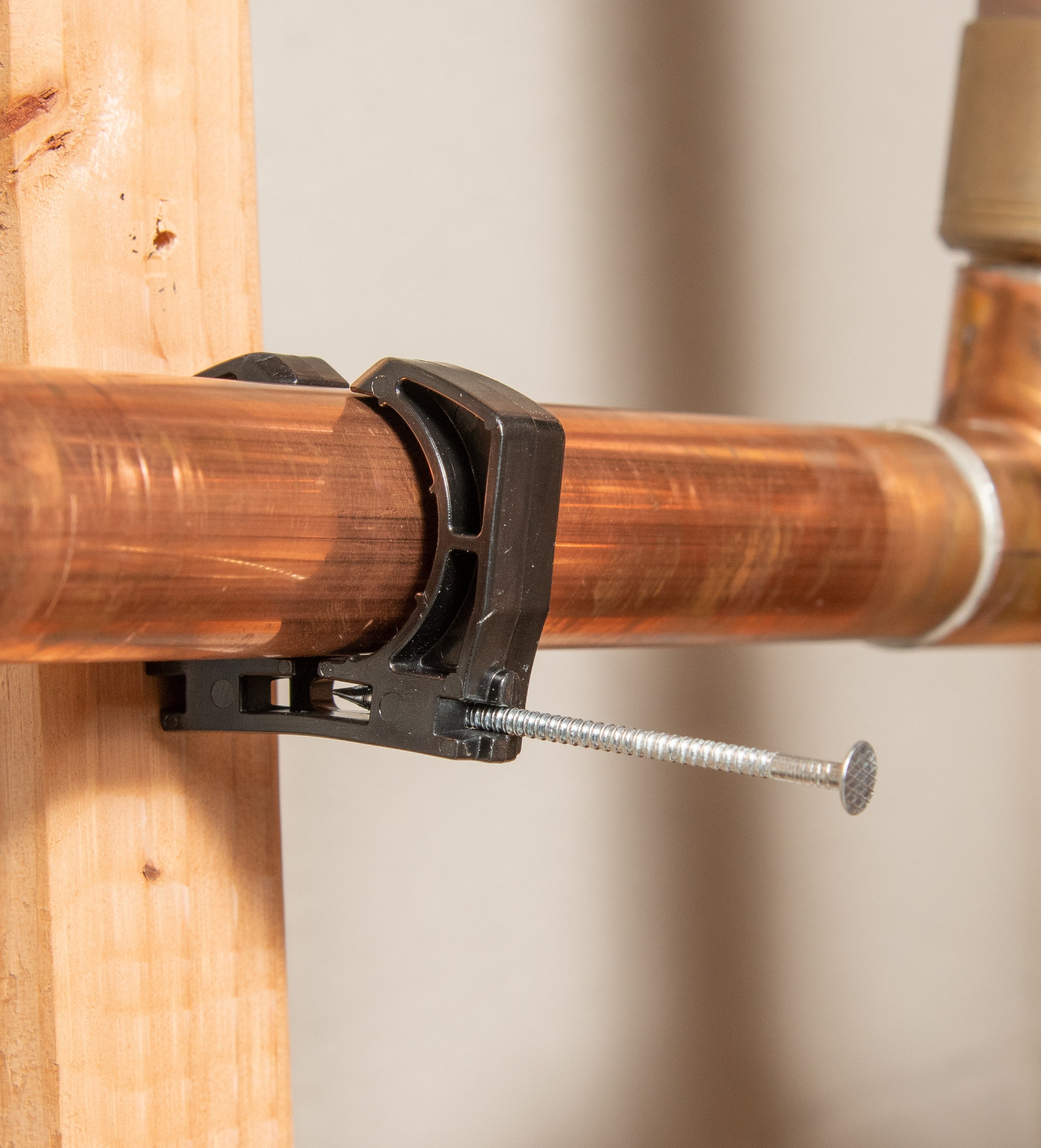 CLEVELAND, JANUARY 13, 2021 — Oatey Co. today announced the launch of new and improved Full Clamp pipe clamps, featuring updated installation and removal features for fast and easy use.
Oatey Full Clamps are built with convenient push-on installation technology, including a lead-in edge that automatically opens the clamp. With a patented removal wedge and notch, clamp removal is also quick and simple. The Full Clamps provide pipes complete stand-off from the surface, and 360 degree pipe protection allows tubes to expand and contract. Notched nail slots also allow for strain relief and better nail alignment.
For more information or to find out where to purchase, visit oatey.com or your local distributor.
ABOUT OATEY CO.
Since 1916, Oatey has provided reliable, high-quality products for the residential and commercial plumbing industries, with a commitment to delivering quality, building trust and improving lives. Today, Oatey operates a comprehensive manufacturing and distribution network to supply thousands of products for professional builders, contractors, engineers and do-it-yourself consumers around the world.
Oatey is based in Cleveland, Ohio, and has locations in the United States, Canada, Mexico and China. For more information, visit www.oatey.com or www.oatey.ca, call (800) 321-9532 or follow Oatey on Facebook, Twitter, LinkedIn or Instagram.
CONTACT:
Oatey Co.
Amanda Keiber
Communications Manager
akeiber@oatey.com