The program's 2023 cohort includes seven new Ambassadors and 5 returning Ambassadors who serve as extension of the Oatey brand as they champion Oatey products across social media and beyond
CLEVELAND, January 24, 2023 — Oatey Co., a leading manufacturer in the plumbing industry since 1916, today announced the addition of seven new plumbing and building professionals to its Social Media Ambassador Program. Through its Ambassador program, Oatey is invested in developing robust relationships with tradespeople in the field – learning from their experiences, listening to their perspectives, and partnering to promote Oatey across social media and beyond. The program is an extension of the brand's robust, highly engaged social media community, through which Oatey connects with and supports its end users and tradespeople around the world.
The 2023 class of new Oatey Ambassadors includes experienced plumbers Evan Berns, Colin Luttrell, Nick Parlet, Jeff Keller, Nick Merritt, Justin Noftle, and Jesharelah (Shay) Lorette, collectively representing a diverse range of plumbing and building expertise from across North America. The new Ambassadors join returning Oatey Ambassadors Danielle Browne, Thomas Young, Alex Gouin, Robert Broccolo, and Germaine Nelson.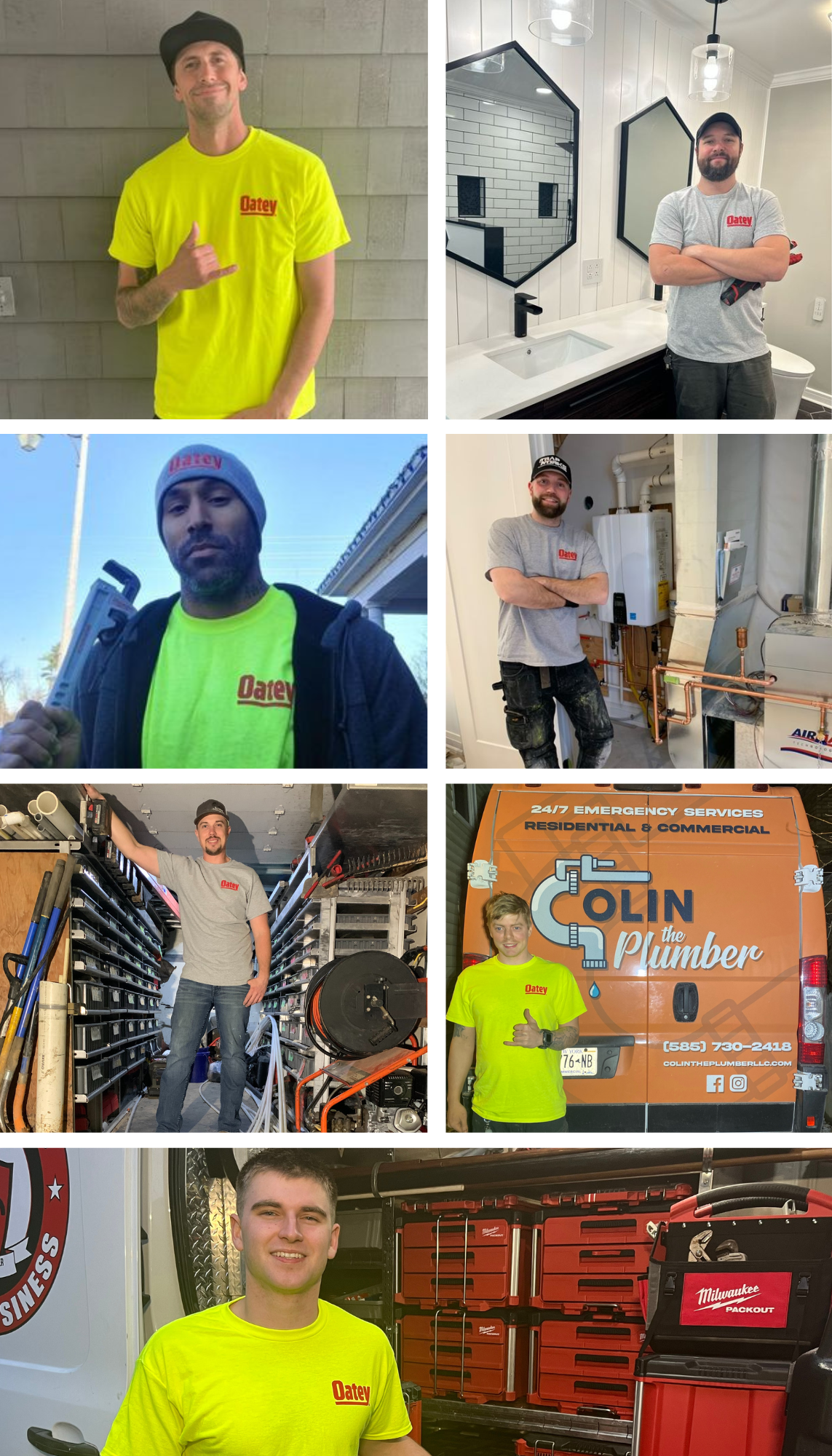 Oatey Ambassadors champion the Oatey family of brands (including Oatey, Dearborn, Hercules, Cherne and more) through unique, authentic multimedia content and personal advocacy across social media and beyond. As an extension of the Oatey team, Ambassadors partner with the company on social media events, giveaways, trade shows, podcasts and more to bring the story of Oatey brands and products to life. Ambassadors also have the opportunity to travel to Oatey's industry leading training facility, Oatey University, for an annual two-day Ambassador Fest event, which includes hands-on training, networking, product discussions and more. Through the many touchpoints of the program, Ambassadors benefit from expanded visibility and reach for their personal brand across the digital landscape.
"At Oatey, we are incredibly passionate about supporting the talented tradespeople who use our products and support our brand every day. Our Ambassador program is a powerful way for us to connect with them and amplify their voices and phenomenal work," said Katherine Lehtinen, Senior Vice President, Brand and Digital Marketing at Oatey. "We are incredibly grateful for their partnership and passion for Oatey, and we are especially pleased to welcome a third class of exceptional Ambassadors to our program."
A new class of Ambassadors will be selected each year. Individuals interested in becoming a future Oatey Ambassador can submit their information on the Oatey website for consideration.
For additional information about Oatey's Social Media Ambassador Program, visit oatey.com.
ABOUT OATEY CO.
Since 1916, Oatey has provided reliable, high-quality products for the residential and commercial plumbing industries, with a commitment to delivering quality, building trust and improving lives. Today, Oatey operates a comprehensive manufacturing and distribution network to supply thousands of products for professional builders, contractors, engineers and do-it-yourself consumers around the world.
Oatey is based in Cleveland, Ohio, and has locations in the United States, Canada, Mexico and China. For more information, visit www.oatey.com, call (800) 321-9532 or follow Oatey on Facebook, Twitter, LinkedIn or Instagram.
CONTACT:
John O'Reilly
Greenhouse Digital + PR
john@greenhousedigitalpr.com
815.469.9100