Distributor with the largest stocks of high-pressure, low-pressure, and specialty pipe plug solutions in the nation explains why it uses Cherne pipe plugs exclusively for high-profile projects, emergency jobs, and specialty double-plug or supplied-air setups.
LOS ANGELES, CALIFORNIA — If you are involved in underground construction in Southern California, chances are you have heard of Stemar Equipment & Supply Company, one of the oldest and most venerable names in the industry.
Joseph Markonich, the company's founder and a blacksmith by trade, originally emigrated from Yugoslavia to the United States by way of Ellis Island in the 1910s. By 1922, he had made his way across the country to Los Angeles and teamed up with a fellow immigrant from South America to start a blacksmithing shop where they would sharpen and make custom tools for local construction workers.
Fast forward nearly a century to find Stemar happily and confidently transitioning into its fourth generation of business leadership — with Joseph's grandson Steven Markonich in 2019 passing the torch to great-grandsons Tim and Kevin Markonich.
In short, Stemar Equipment has been a local staple for underground construction workers for over 100 years. Since their humble beginnings as the two-person blacksmithing operation in Los Angeles's Chinatown, Stemar has grown into a local titan for underground safety and pipeline supplies.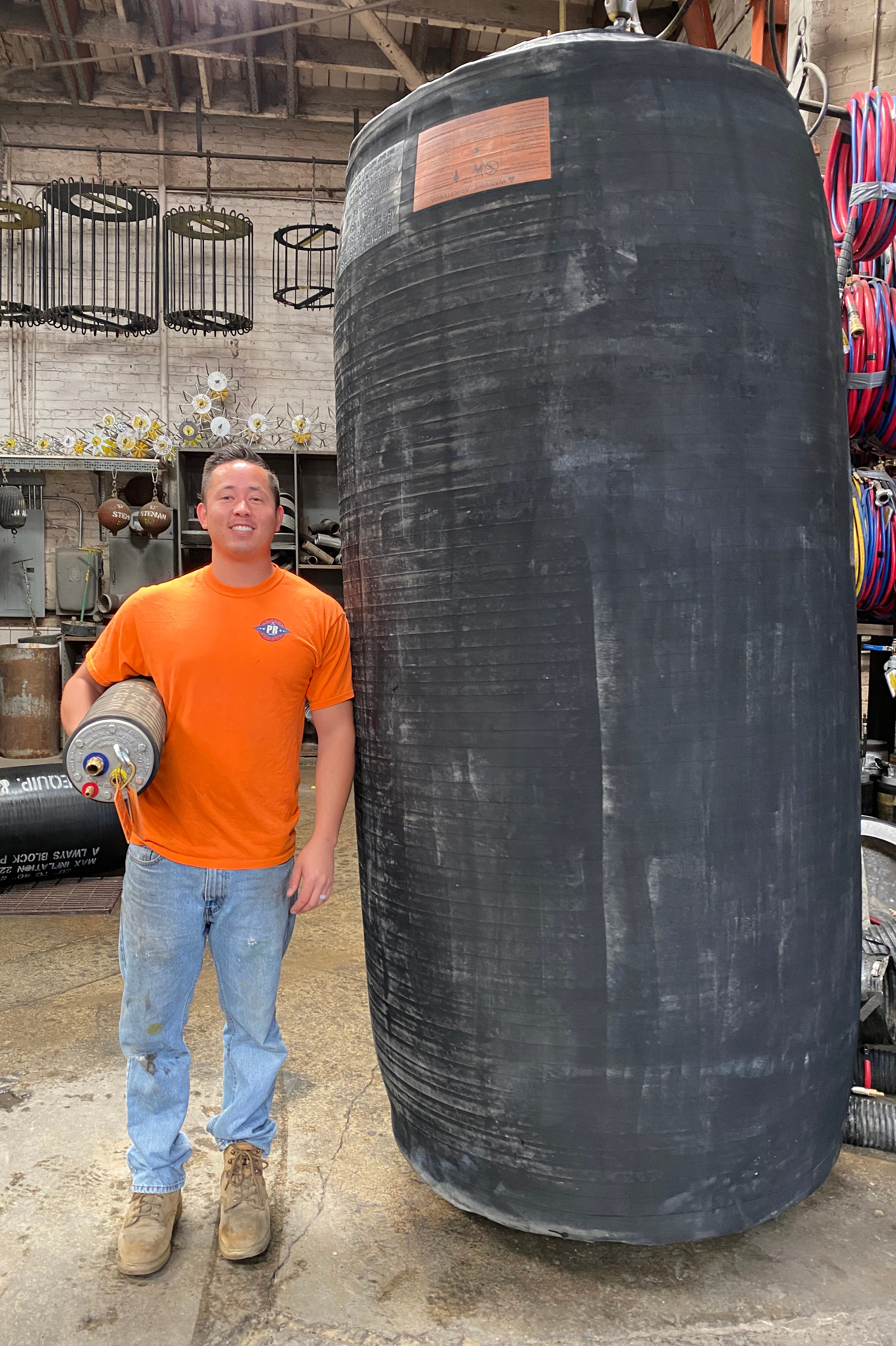 Stemar places a special emphasis on its pipe-plug products and dominates the local market when it comes to availability and reliability. And when Stemar gets an urgent request for big plugs or a special plug setup, they turn to pipe plugs manufactured by Cherne Industries.
Stemar Equipment is uniquely located in downtown Los Angeles, allowing for speedy, same-day delivery capabilities anywhere in the metro area, including Los Angeles, Inland Empire, Orange, and San Diego counties. Indeed, Stemar stocks the largest inventory of pipe plugs available for rental and sales anywhere in the country.
Cherne Industries partners with Stemar to strategically stock additional items in the former's Las Vegas, NV, facility. That way, Stemar's lead time for slower-turning products is at a minimum.
Each aspect of Stemar's business operations has been designed and is regularly tweaked to provide its customers with reliable rental products as quickly as possible. When it comes to response times, Stemar excels and does so without sacrificing quality.
In the following interview, General Manager Tim Markonich and Operations Manager Kevin Markonich discuss why they exclusively use Cherne pipe plugs for high-profile jobs, emergency jobs, and specialty double-plug or supplied-air setups.
Question: Have you ever considered multiple locations? Or is a single centralized facility the better strategy? How far will customers travel to get to Stemar?
Tim Markonich: While Stemar ships nationally and internationally, historically, our goal has been less about expanding with multiple locations, but rather focusing on continuity of service and quality and continuing to raise the bar in surrounding areas.
The mindset has always been: What we have going on here works, providing quality products and excellent service to a loyal group of customers who have been doing business with us for many years. Many companies fail when they expand quickly. That's because when they reach a certain level, they don't have the systems to continue providing the same level of service that allowed them to grow in the first place.
As I mentioned, we ship nationwide, but as far as California goes, our customers come from all over, from San Diego to Bakersfield. That's because we stock what most companies would need days, if not weeks, to obtain for their customers.
There are local vendors in those areas that provide similar products, but we go the extra mile when it comes to pipe plugs. Plugs are our primary focus.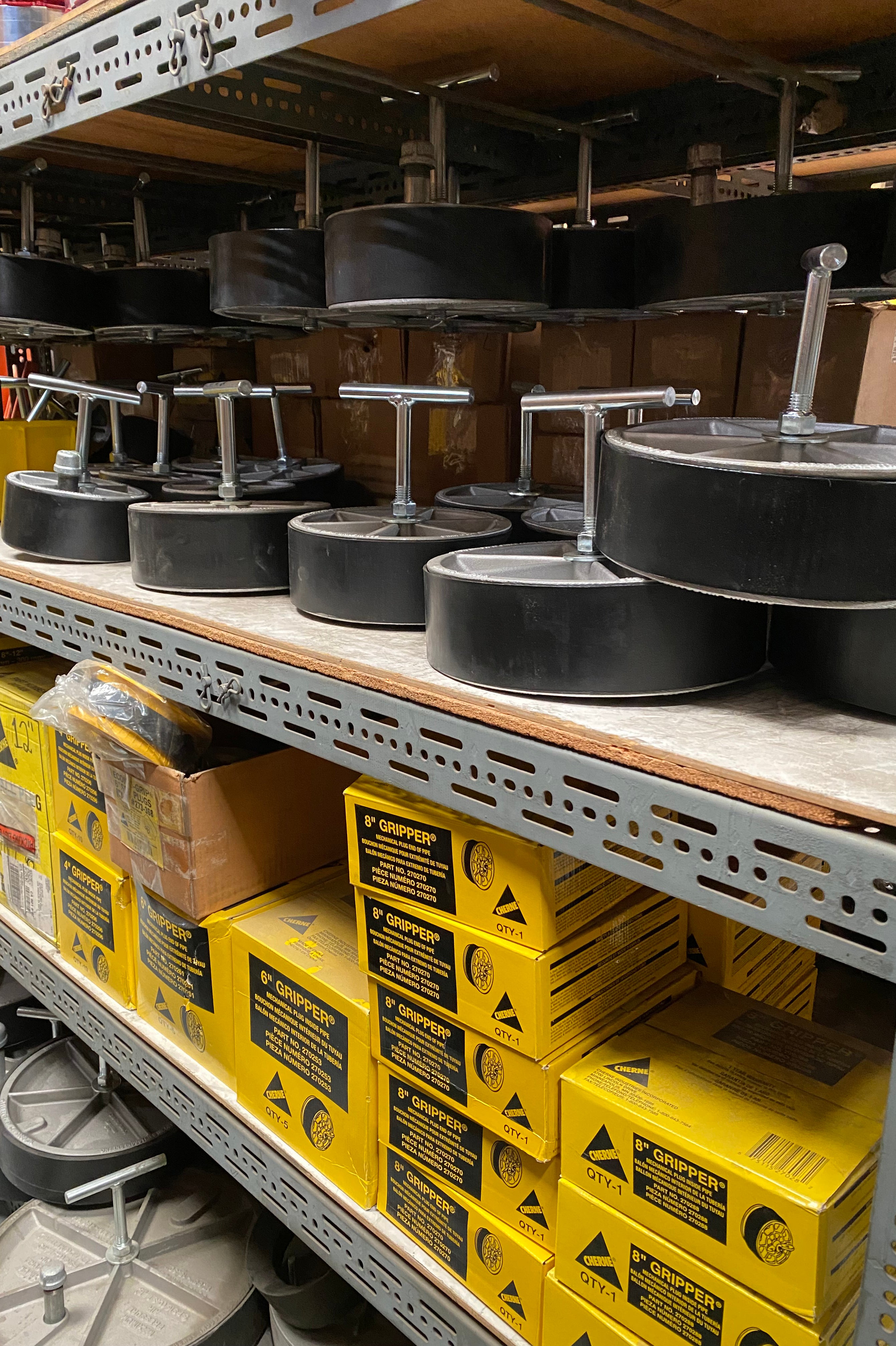 Everyone in our company knows how important it is for a pipe plug to be in good working condition. Every single plug is cleaned, tested, and inspected after it is returned from rental; the level of testing we do is similar to Cherne's QA testing after production. While Cherne uses higher-end tech, we do the same type of tests. Consumers wouldn't rent a room in a hotel without knowing it's been cleaned and checked; they should feel the same about pipe plugs.
Q: What factors go into buying or renting the plug products Stemar stocks?
Tim: Stemar responds to emergency calls from contractors on a daily basis. Time is of the essence with these calls, and it is absolutely critical that the equipment we rent works the way it's supposed to. When your reputation is on the line, you want to be able to trust the manufacturer of the product you are representing, and we have complete trust in Cherne.
We are the plug guys. To put it into perspective, other rental companies will come to us for plug re-rentals because they know we always have products in stock, our products will not disappoint their customer, and we can work with them on rates. Because of our esteemed reputation regarding pipe plugs over the past 50 to 60 years, we're expected to have plugs in stock.
We'll have customers drive up two and a half hours from San Diego, not placing an order ahead of time, but placing the order when they arrive. That's the level of expectation they have that we'll have what they need in stock.
In terms of strategic decisions, we'll review any big sewer, water, or plant jobs in the area, look at the green sheets and the blue book and see what jobs are going on. After looking at the job plans, we determine what size pipes are involved in those jobs and make sure we have a very healthy backup stock of those plug sizes.
Pipe plugs are often used in temporary or emergency situations where they didn't plan to use a particular plug. But, say a pipe breaks, and they have water or sewage now flooding an area: They need a pipe plug stat, so we need to have it in stock. Not having a plug right away could cost our customers thousands to tens of thousands of dollars per day.
We typically keep a deep stock of almost every type of pipe plug regardless, but we always review what jobs are going on to ensure we have what we need.
Q: Why Cherne?
Tim: Beyond product quality, Cherne excels in customer care and relations. They helped us develop our return-to-rent and pipe plug repair programs. Their customer service team is always following up when they are supposed to, and even helps check in on you if YOU were supposed to follow up with them and failed to. Nearly everyone I've had a chance to speak with at Cherne has been exceedingly helpful and responsive.
Kevin Markonich: You can feel it, you can see it. The difference in quality between Cherne pipe plugs and other brands, especially the imported plug products. Look at the rubber, the eyebolts, the fittings. Feel how thick the rubber is. Watch how the plug inflates, and compare it with the other products. Cherne makes good plugs.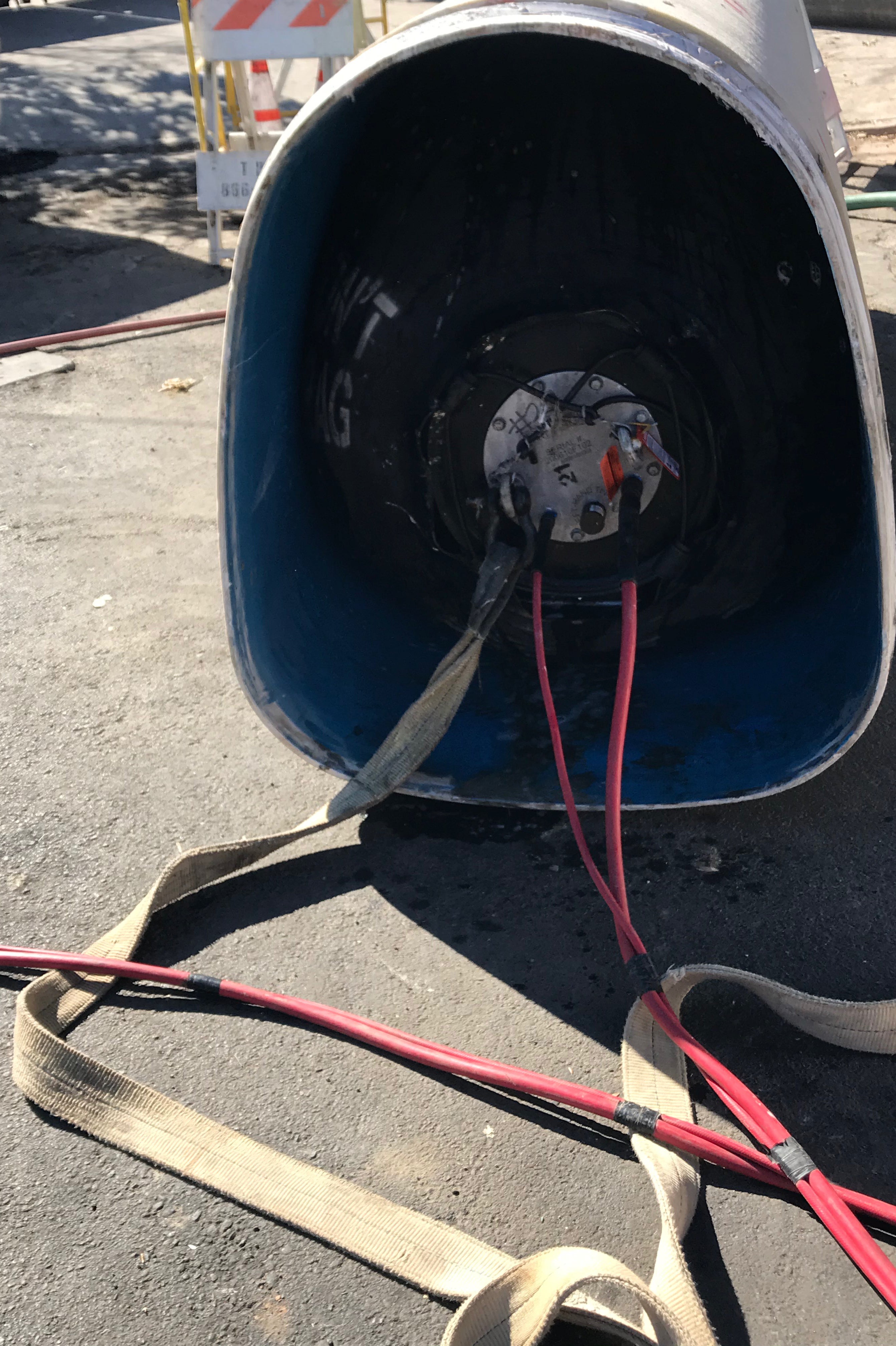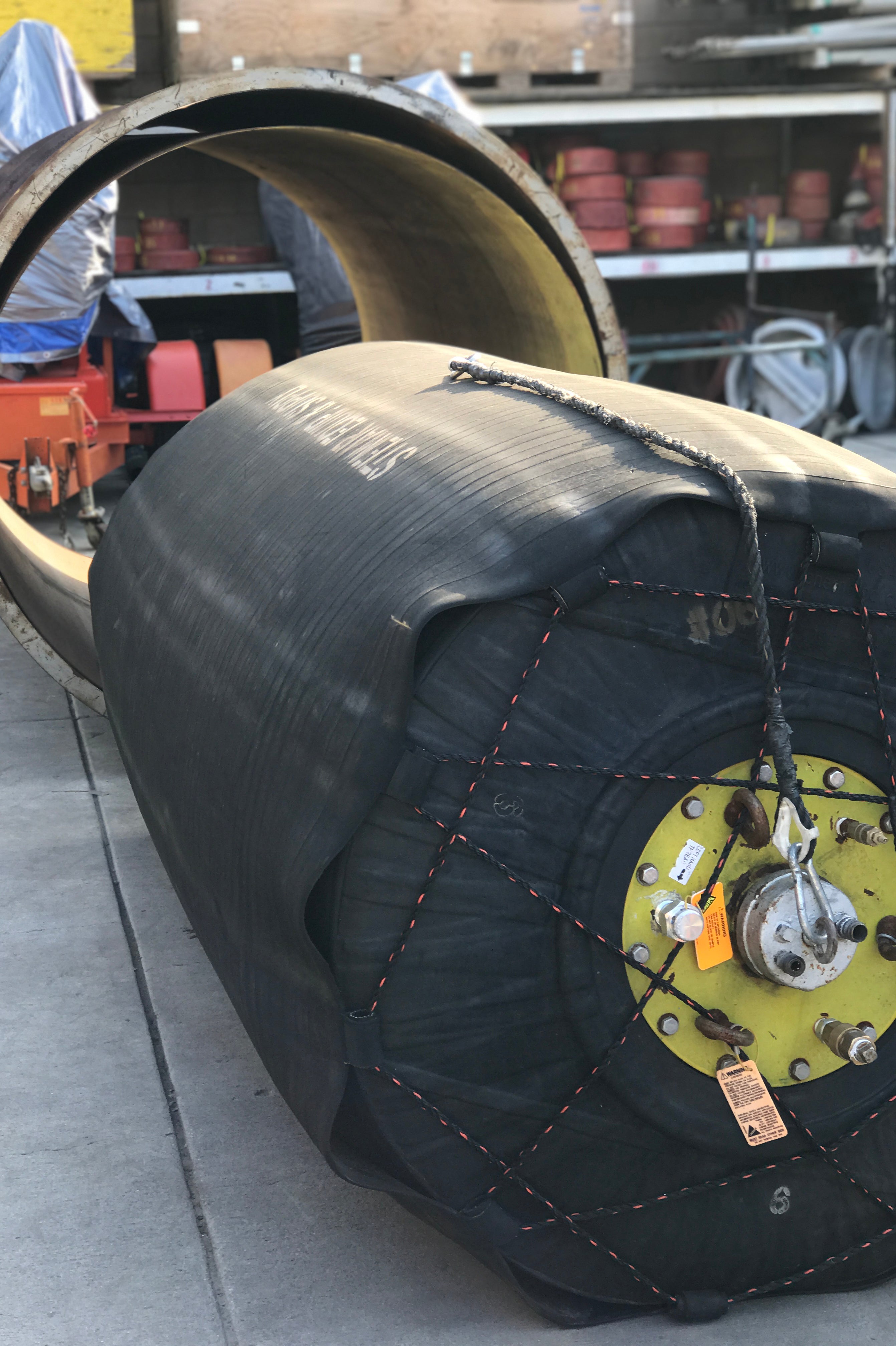 I have visited the Cherne manufacturing facility and have personally seen their commitment to quality. Each individual pipe plug, no matter how big or small, undergoes multiple QA processes, including a full inflation test, before being approved for sale.
Q: What kind of projects lead you to turn to pipe plugs manufactured by Cherne Industries?
Tim: Any project where it's a huge deal if the plug fails. Especially where contractors can get hurt or if it could cost thousands of dollars if the plug fails and the area gets flooded. In those instances, you don't want to use anything but a Cherne plug because of the level of QA.
Again, Cherne tests every single plug that goes out. Not to mention the quality, workmanship, and material quality of Cherne plugs. Every manufacturer has defects, and on the rare occasion you have a defect on a Cherne plug, the way they handle it is faster than any other company. They handle it with grace and give us the benefit of the doubt.
Cherne plugs are just very reliable. With other pipe plug vendors, you can get many defects and failures; with Cherne, you don't. They consistently produce high quality plugs.
Kevin: Poorly manufactured or maintained plugs can cost contractors time and money in the best-case scenario. In the worst case, life and limb are at risk. This is something we communicate to every employee in our company and the reason we trust Cherne pipe plugs for our high-profile jobs, emergency jobs, and specialty double-plug or supplied-air setups.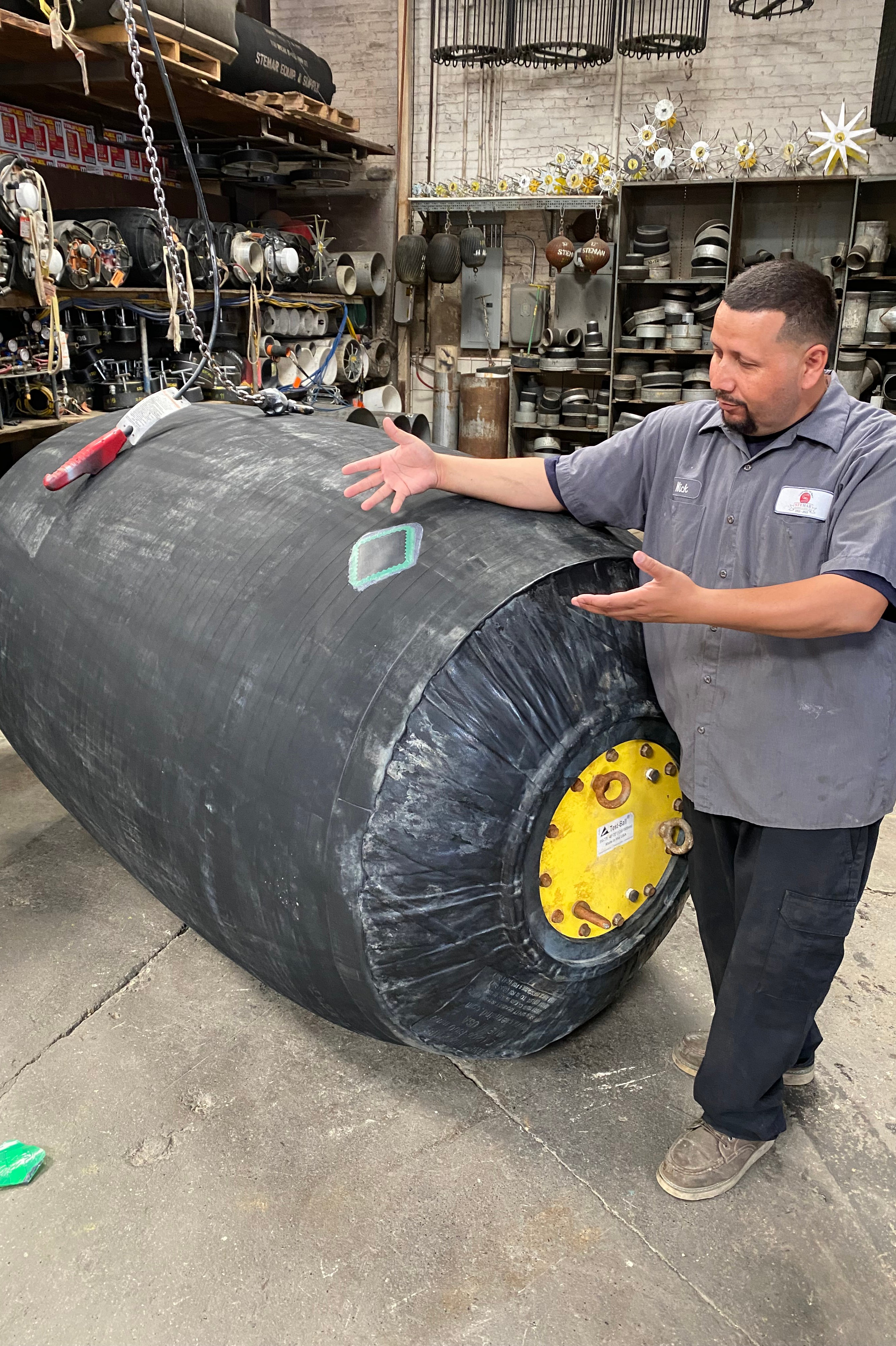 Q: How important is safety in regard to your decision to rent Cherne products for high-profile jobs?
Tim: Cherne provides good support to distributors who aren't sure if damage to a pipe plug renders it in a condition where it cannot be safely used. Not every pipe plug manufacturer will help you determine whether that plug is suitable to continue to use. I know that every Cherne plug will work the way it's supposed to, and I know there's not going to be a material defect that leads to it failing prematurely.
Using a pipe plug safely and correctly is the difference between someone getting catastrophically injured or dying. There are plenty of construction companies that will do everything on the job except install the pipe plug. They'll usually subcontract that out to someone else who's willing to put themselves at that type of risk. I believe that's because there's a lack of knowledge about using pipe plugs safely.
Cherne is an industry leader and tries to educate contractors on safely using pipe plugs. They'll send their sales reps to your location or even your customer's location, free of charge, to give them a safety training class on using pipe plugs safely. I don't know if every pipe plug manufacturer does that, but I know that Cherne is the only one that's offered this service without us asking for it.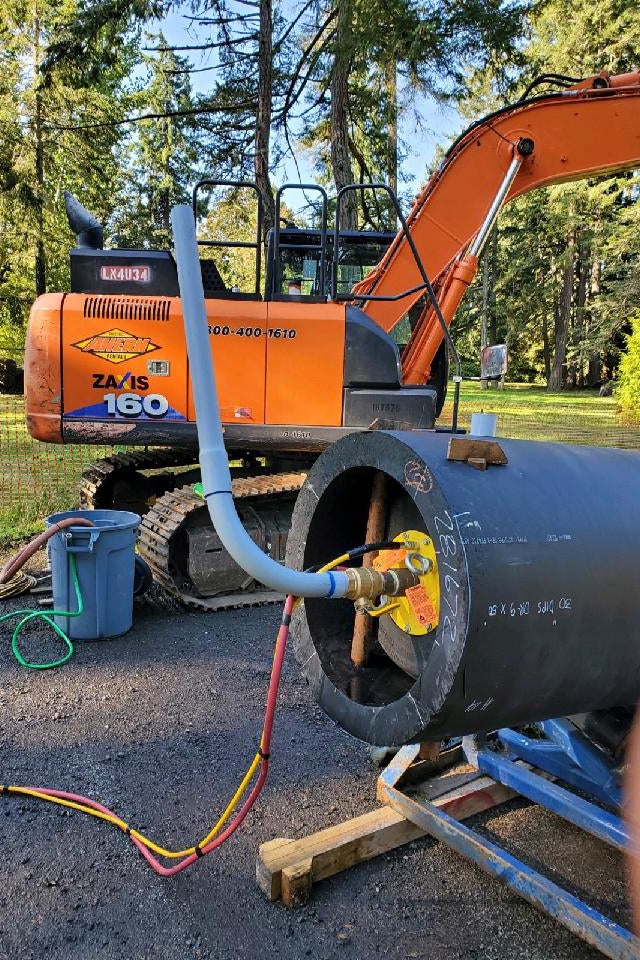 Q: Stemar has the largest inventory of pipe plugs for both rental and sales anywhere in the country. Which plug is most popular or most frequently rented, and why?
Tim: The I-series Test Ball and the I-series Air-Lock Leak Locator are our bread and butter. We rent them out all the time because of the ease and reliability when getting a sewer air test done.
Why are they popular? Because when you rent a Cherne plug from Stemar, you know that it's not going to leak, and you're not going to have any issues. For example, if a contractor received a job to either install or repair a pipeline, for them to be done with that job and get paid for it, they must pass the air test. It's the most important step of the job at the very end. Air will leak out of any slight imperfection.
There are three points on every pipe plug where you could get an air leak, and that's not even counting if there's a small cut or something they missed on the bladder itself. A leaking plug setup could mess up your entire job, because when you fail your test, the inspector won't give you the benefit of the doubt that it's just leaking from the plug. He's going to think you laid a pipe wrong or one of the couplings could be leaking.
In that case, you're talking about having to dig up entire pipelines to make a repair. It's critically important that when you rent an air test setup, the setup doesn't leak because it could result in failing the test.
Q: These plugs inevitably take a beating in the field. How do you handle pipe plug repair or replacement?
Tim: Most plugs are made entirely of natural rubber. Natural rubber can last up to 25 years, but will degrade in as little as four hours if exposed to chemicals that can damage plugs.
So, number one, you want to make sure you store your plugs so there's no exposure to any chemicals or even sunrays. We follow Cherne's Safety Instruction Manual, cleaning and inspecting each plug before and after every use. We clean off debris or foreign substances using a mild soap mixture.
Then, we do a detailed visual inspection and basically identify anything that we would consider a safety concern or a sign of a plug prematurely failing. We'll make sure to replace any missing safety manuals or warning tags or anything that helps the customer use the plug safely — like how much you inflate it, to what the backpressure rating is on that plug.
After the cleaning and the visual inspection, we do a full pressure test where we simulate what our customers would do, placing a plug in the appropriately sized pipe and inflating it to the exact inflation pressure. Then we record that date, time, and inflation pressure on our pipe plug test record.
My favorite thing about our test process is the level of backup we have. We have a detailed test log that includes individual recordings every time a plug is tested.
This way, we can say with confidence that our plug was in good working condition when it was delivered.