Robert A. Tull Inc. installs Dearborn True Blue Bath Waste in up to 1,500 new-residential construction projects a year, avoiding frustration and reducing installation time.
GAITHERSBURG, MARYLAND — Robert A. Tull Inc., a plumbing contractor located in Maryland's Montgomery County, has been in business for fifty years and focuses exclusively on new-residential construction. According to purchasing manager Tank Phelps, a licensed journeyman plumber, the company installs plumbing in up to 1,500 single-family dwellings and townhome units a year. Such a turnover rate requires maximum productivity and the use of efficient plumbing products.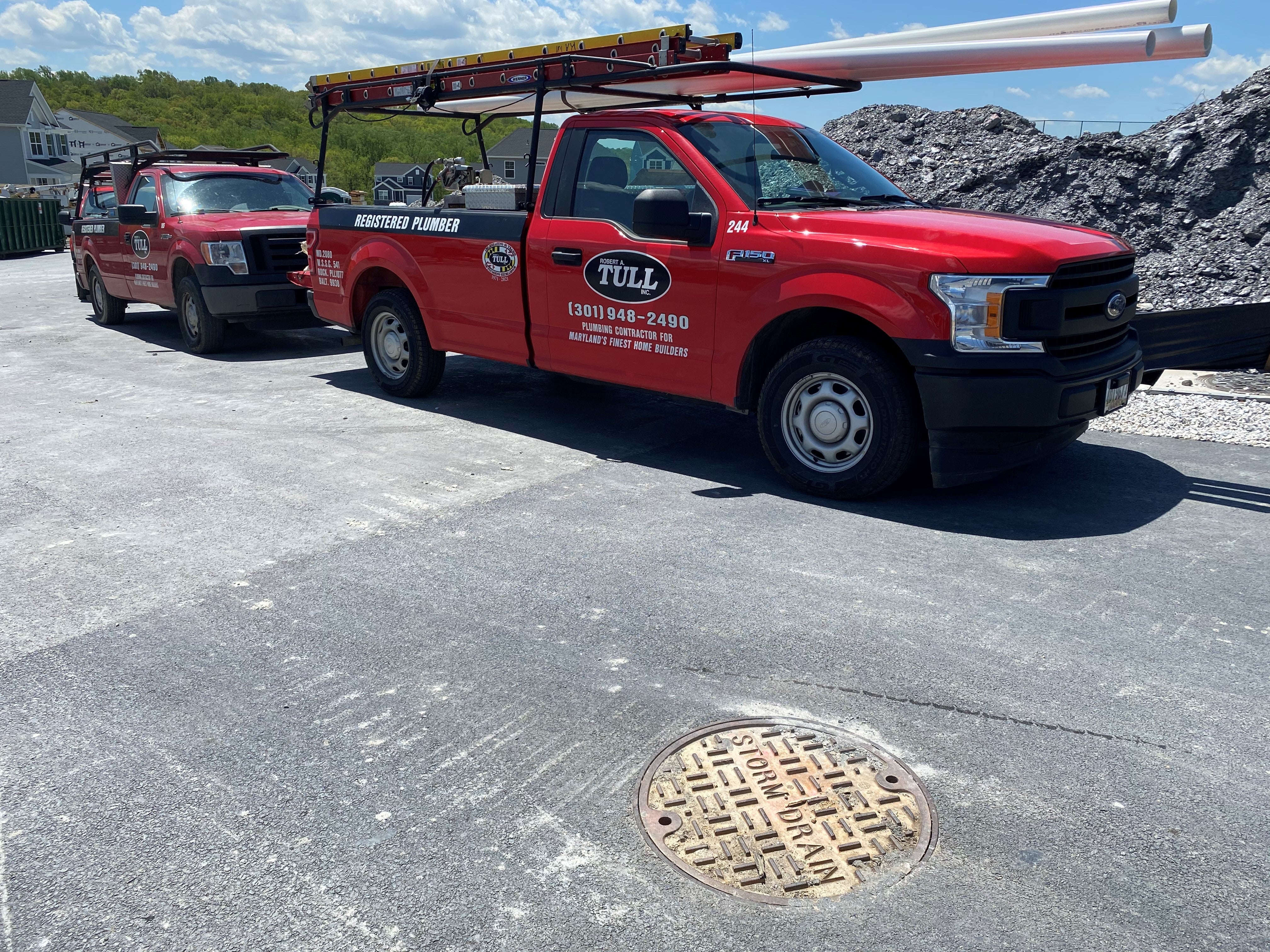 That's why R.A. Tull switched to Dearborn's True Blue Bath Waste Rough-In Kits roughly two years ago for all bath waste and overflow installations. In that time, the company has ordered up to 5,000 Dearborn True Blue Bath Waste Rough-In Kits through The Joyce Agency, a plumbing and mechanical manufacturer's representative for the Oatey Co., which manufactures the Dearborn line.
Pre-assembled components simplify installation
According to Phelps, the True Blue Bath Waste Rough-In Kits help R.A. Tull's installers overcome multiple frustrations when putting in bathtub waste and overflows, especially when it comes to the drain gasket.
"The guys love the True Blue drain gasket because it stays put and doesn't fall off during installation," says Phelps. The True Blue Bath Waste includes an integrated, locking bath shoe gasket that keeps it from moving or falling off at odd or difficult angles while installing the drain spud. Overflow and drain test plugs install with a simple quarter turn, making testing quick and reliable.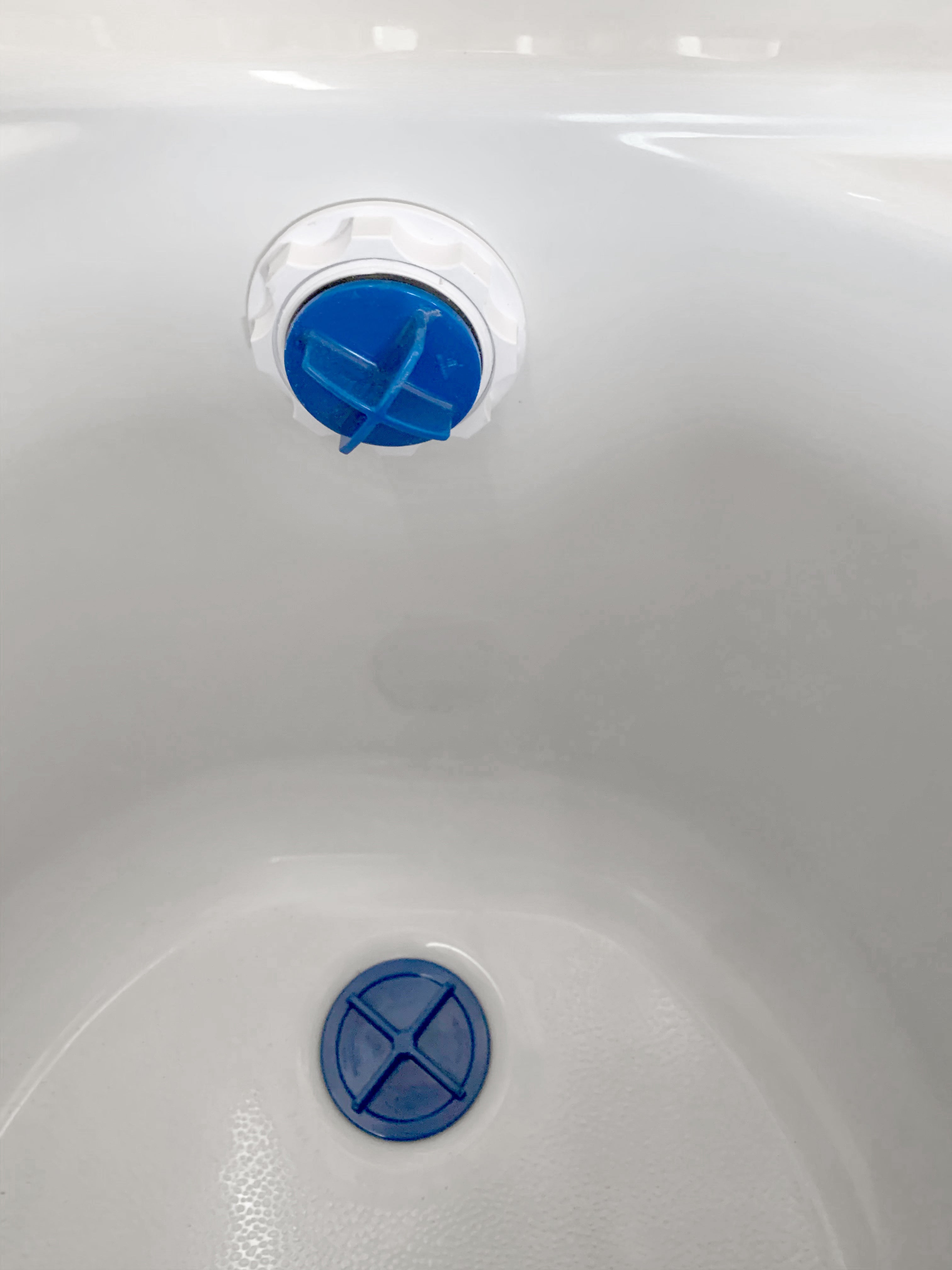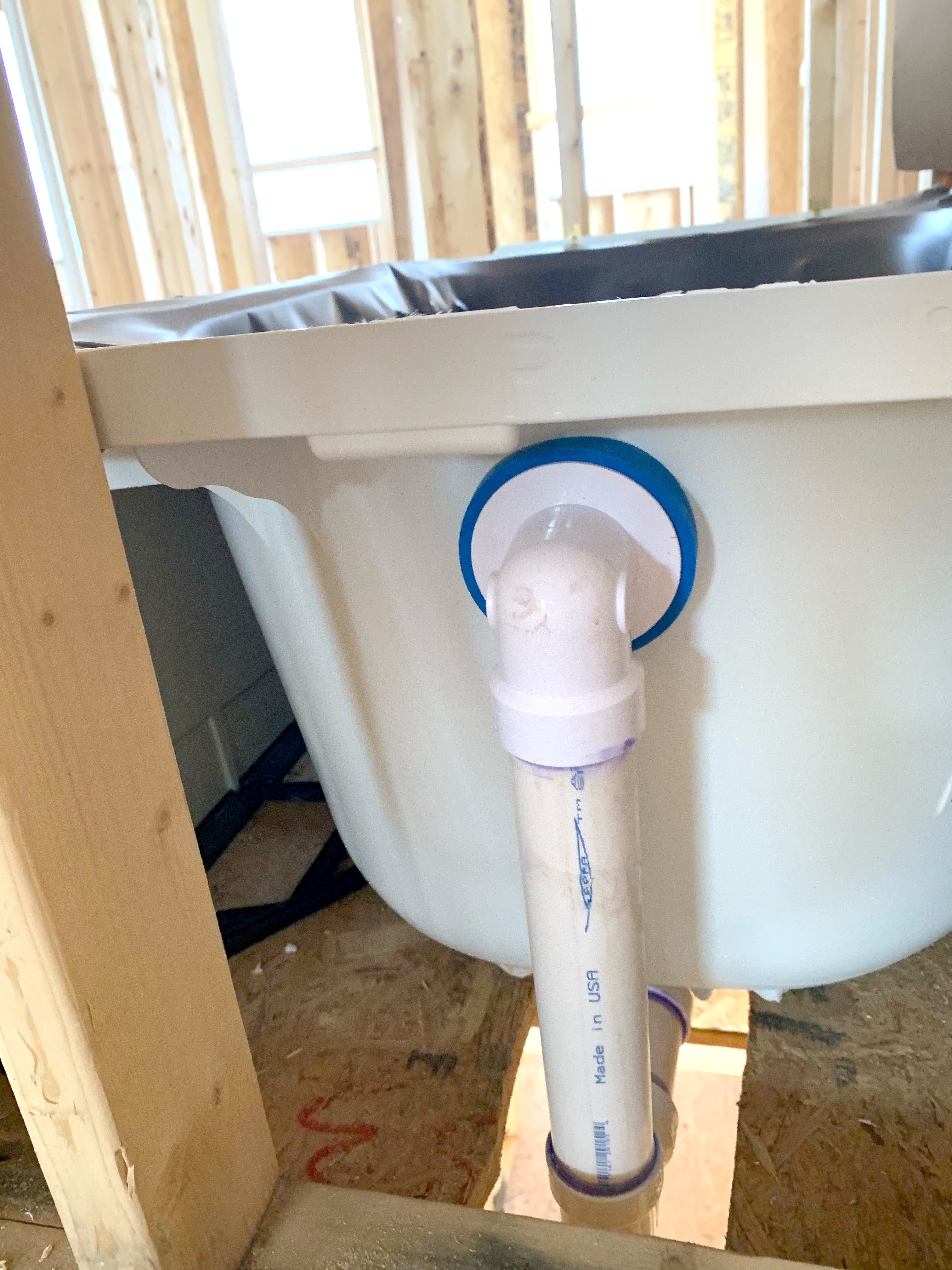 No additional tools required
Phelps identifies another field frustration involving the installation of overflow covers: "Traditionally, the guys would have to attach the overflow (on the tub side) using screws and a brass yoke," he explains. "The True Blue overflow cover locks with a simple clockwise turn, so no additional tools or screws are required for installation."
Phelps adds that R.A. Tull installers "haven't had any issues with leakage, because it has a nice, thick, and firm gasket on the overflow." True Blue's overflow gasket is made with an innovative foamed rubber material, providing better compression and memory than traditional gaskets.
"I like that the True Blue Bath Waste has a round trim, because it eliminates the need for perfect alignment," he continues. "Some of the trims on other overflows have lines on them, and if they're not lined up, it looks crooked."
According to Phelps, the True Blue Bath Waste Rough-In Kit allows for an easier, faster installation, but the real cost- and time-savings is derived from zero callbacks.
"We avoid going back because of leaks, or because something isn't straight, or the gasket wasn't put on correctly and it slipped off," he explains. "That's where we've seen the biggest improvement since we switched to True Blue Bath Wastes."
Press-in trim
True Blue Bath Waste trim comes in chrome, brushed nickel, oil-rubbed bronze, matte black and white finishes. Phelps says the fact that you can change the trim without removing the spud is a big plus for the R.A. Tull team.
If the homeowners change their minds on which finish to use, installers can easily change out the trim, as long as they stock each finish. It also eliminates the need to purchase an entire, second rough-in kit.
R.A. Tull has installed the True Blue Bath Waste in at least 2,500 single-family units and townhomes to date. Phelps explains that as a purchasing manager, whenever he discovers a product he likes, he makes it a point to get feedback from the field supervisors, as they are ultimately the ones installing it.
"The flexibility of the trims, the thoughtfulness of the rough-in piece with the extra thick overflow gasket, and the tub shoe capture gasket are what truly sold our supervisors on the True Blue Bath Waste Rough-In Kit."