If you're looking for a stable, well-paying, and interesting career, a job in the skilled trades can be your avenue for success. A trade is a viable alternative to a four-year college degree, as it offers the opportunity for you to acquire and master a lifelong skill. Training can be through a vocational school, on-the-job training, apprenticeship, or union.
The demand for trade workers is not going anywhere. According to the Bureau of Labor Statistics, employment for construction and extraction workers is projected to grow six percent annually from 2022 to 2030, gaining about 400,000 new jobs.
Skilled trade jobs can be some of the most rewarding careers available today. Here are some reasons why you should consider a career in the skilled trades: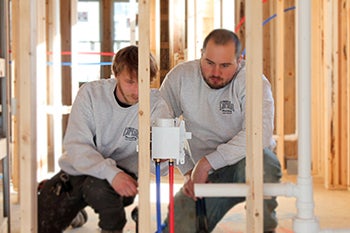 1. Trades offer job security.
One main reason to consider a career in the skilled trade is job security. It's no secret that there is a demand for labor in the United States right now. The average age of a tradesman is 43 and many tradespeople will be retiring in the next couple of years, indicating that the need for young, fresh, talented people is high.
The demand for work is nice to know, but even better, the market will always be around. As communities grow, so do work opportunities. Everyone will eventually run into a plumbing, mechanical, or electrical issue that will need fixing in their home or business.
2. Trades offer good pay and benefits.
Skilled trades jobs often come with higher than average wages and great benefits packages. If you join a successful trade business, they should offer you benefits such as coverage under BWC, health insurance, a savings or 401k plan, and disability and life insurance policies.
Another great thing about skilled trades is that you start making money immediately. Instead of accruing student debt, you can jump right in and kickstart your career. You would already have four years of work experience under your belt compared with that of the average college student if you were to start right after high school.
3. Trades can offer flexible work hours.
Many trades offer different shifts you can choose from, such as working nights or certain days of the week. These hours sound much more appealing than the typical 9-5 office job. You determine the amount you want to work. The more time you put in, the more money you will make.
4. Trades offer career advancement opportunities.
The skilled trades offer a strong opportunity for growth. Whether you want to start your own business or grow within an established company, there are various avenues you can take.
Once you have the basis of your trade mastered, you can work for yourself and start your own business. Being a business owner has challenges, and you'll take on more responsibilities if you hire employees. Still, if you are committed to the work, this is a great way to make a lot of money and build a successful business.
Another route you can take is growing within the company you are already a part of. You can move into other areas and expand your skill set or continue to move up in your field of work. For example, if you are interested in taking on a managerial role, you can become a project manager and eventually a director.
Overall, choose the option that is best for you and your lifestyle. The most important thing is to take advantage of opportunities available for you that will invest in and grow your career.
Oatey tip: As you acquire your skilled trades license, keep an eye out for manufacturer product training opportunities to further develop your knowledge and skill set. Oatey University offers in-person and remote training to support every skill level. Our training center is dedicated to education, research, and hands-on practice supporting the trades.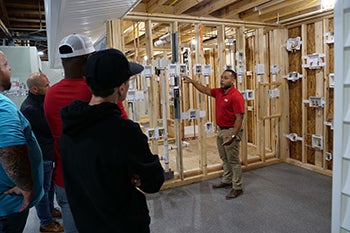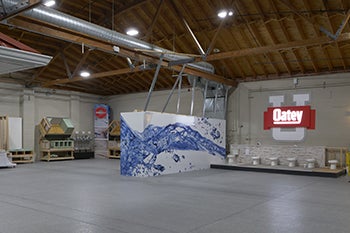 If you are interested in hearing more about trade careers, The Fix is our podcast made for the trades. Each episode is packed with industry insight from real trade experts in various fields, including plumbing, HVAC, electrical and more.
Join the conversation!