While homeowners may be tempted to grab any off-the-shelf drain cleaner (or "homemade solution" such as baking soda and vinegar) to clear a clogged drain, professionals have a range of more effective options to choose from. Here's an overview of which cleaners are right for the job.
Unclogging the drain with the right product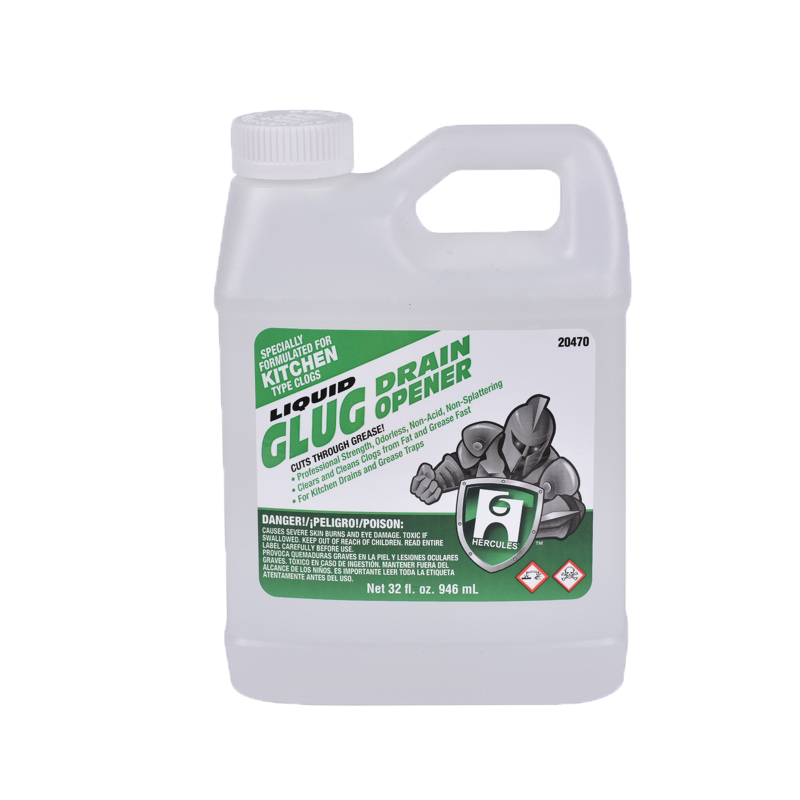 Once you've arrived at the job site and determined whether the situation is an emergency (a complete blockage) or a drain that's still slowly draining, you can make an educated decision about what drain cleaner to choose. Knowing the severity of the clog will tell you whether you need a fast-acting solution or one that is designed for maintenance.
To open the clogged drain quickly and effectively, you should use a specific cleaner capable of dissolving each clog's unique collected matter. Hercules offers drain-cleaning products designed to eliminate a variety of different clogs, including:
Crystal and Liquid Drain Cleaners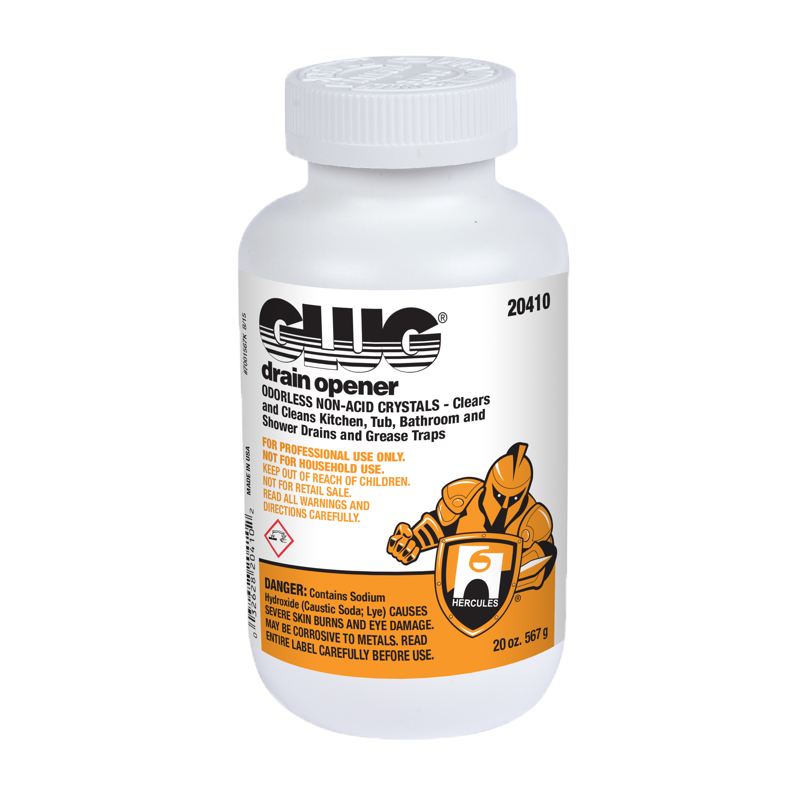 Hercules offers drain cleaning solutions in crystal and liquid formulations depending on your situation and the water source available to you. Refer to the product guide below to help you choose the right product for your job. One of the benefits of using Hercules Glug® crystals versus other brands is that its larger crystals reach a higher maximum temperature faster, dissolving difficult clogs more quickly than the competition.
Acid Drain Openers
For safety reasons, Hercules acid drain openers can only be used by plumbing or maintenance professionals. Be sure to wear protective equipment when handling these products and refer to all safety information provided. These products are ideal for the most severe drain issues.
Hercules Clobber®:

For the most serious emergency waste line stoppages, Hercules Clobber® is the fastest and most effective method of cleaning the drain. It rapidly disintegrates paper, rags, food and all organic matter.

Hercules Sizzle®:

Sizzle is a powerful scale remover that effectively removes scale, salts, mineralized deposits, slime and corrosion to help clean the drain and prevent future clogs.
Before using these acidic drain cleaners on metallic drain lines, Oatey recommends that the integrity of lines are confirmed to be in good condition in order to help prevent any pipe/joint damages during the cleaning process.