Capitalize on the growing bath-renovation market by staying on top of the latest bath-design trends
While the overall hiring of professional help by consumers has remained stable over the past few years, a growing share of renovating homeowners are hiring professional remodelers and designers who specialize in bathroom upgrades, according to the 2019 U.S. Houzz Bathroom Trends Study.
With the increase in bathroom remodeling and upgrade projects, you'll want to position your firm to be the first plumbing professional a homeowner would call.
The bathroom design-and-construction industry is consistently evolving, and homeowners are looking to upgrade their outdated bathrooms into fresh, stylish and spa-like spaces. One sure way to stay on top of consumer referral lists is to stay on top of industry trends. That way, you will know which special features and products to suggest to a homeowner, depending upon their style, aspirations and budget.
As consumers begin to embrace new trends, remodelers will find value in having the knowledge and skills needed to keep their clients satisfied and ensure that they can deliver when consumers want to include a particular feature in their bathroom design. This, in turn, will inevitably result in word-of-mouth business that is critical to productivity and profitability.
The remainder of this article will explore five critical bath-design trends that you will want to share with your customers — at least those who are interested. Demonstrate that you are up to speed on the latest design features transforming modern bathrooms, and you will make a lasting, positive impression with your next bath-remodel project.
Out with the tub, in with the curbless shower
New and larger showers ranked as the most popular bathroom renovation project in Houzz's Bathroom Trends Study, with more than 50 percent of homeowners replacing their bathtubs. According to the study, nearly half of renovated master bathrooms are without a bathtub, either because they didn't have one before upgrading, or because it was purposely removed during a renovation. When removing the tub, more than four in five homeowners choose to enlarge the shower.
Along with removing their bathtubs, some homeowners are installing accessibility features within the bathroom. In some cases, they are increasing the overall size of the shower footprint or building a shower where the bathtub formerly sat. A curbless entry for a larger shower is the ultimate upgrade, as it establishes a universal design for all.
Curbless shower systems are the next evolution in the trend toward sophisticated, seamless, open-concept bathrooms in which the tub/shower odd couple has agreed to separate amicably. Whether the tub disappears entirely or decamps to its secluded, stand-alone niche, a stylish shower has now stepped onto center stage as the focal point of the new spa bath.
Inspired by luxurious "wet-room" spa baths in upscale hotels and health clubs, consumers of all ages now seek to enjoy the same look and feel at home. As part of that look, curbless showers are becoming increasingly popular, thanks to the way they marry style and functionality.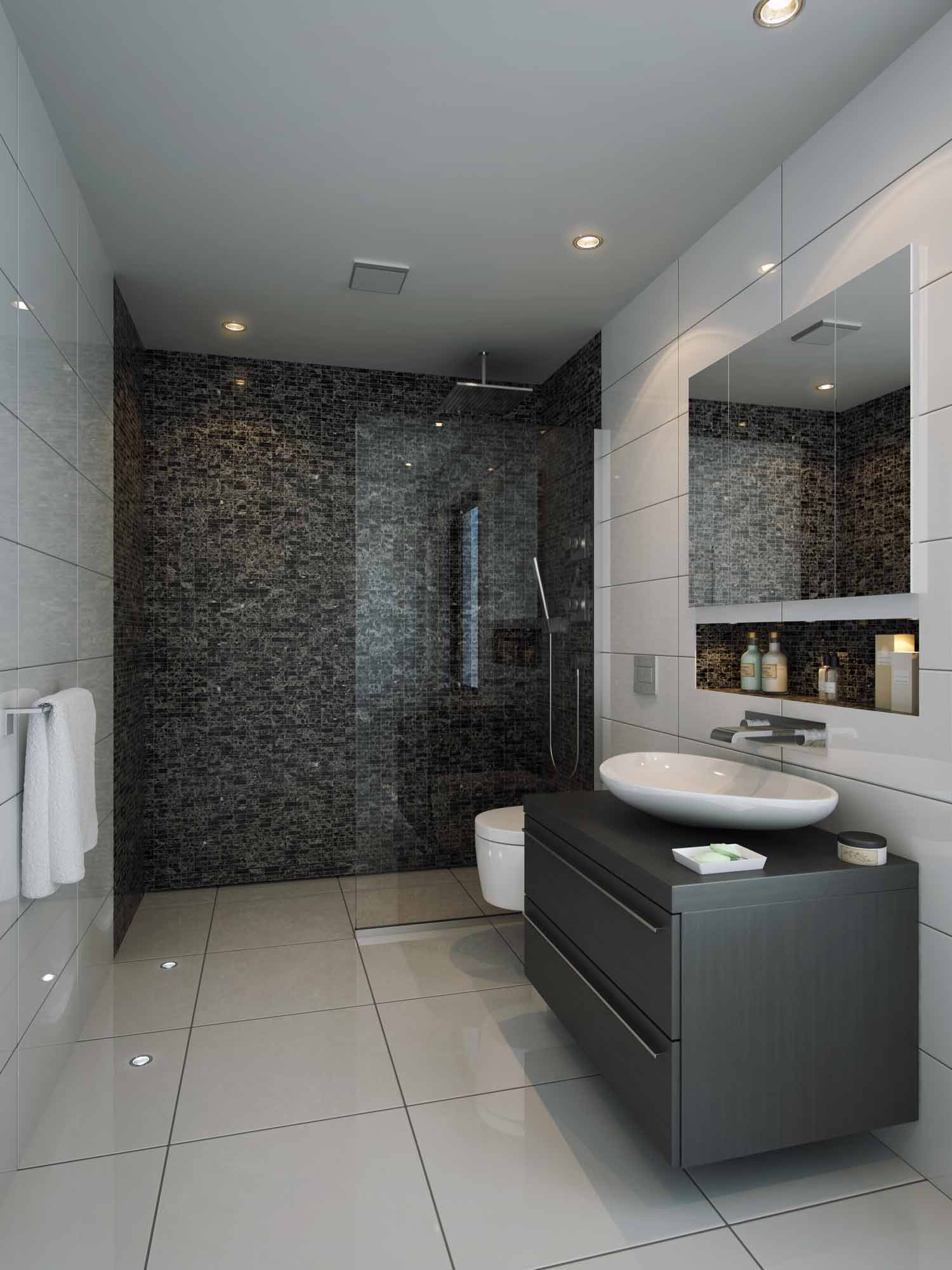 Linear drains for aging-and-living in place
Nearly 77 percent of people aged 50+ hope to stay in their current homes, according to a 2018 AARP survey. With bathroom updates being one of the most likely changes, 36 percent of homeowners plan to modify their homes to enable them to age in place.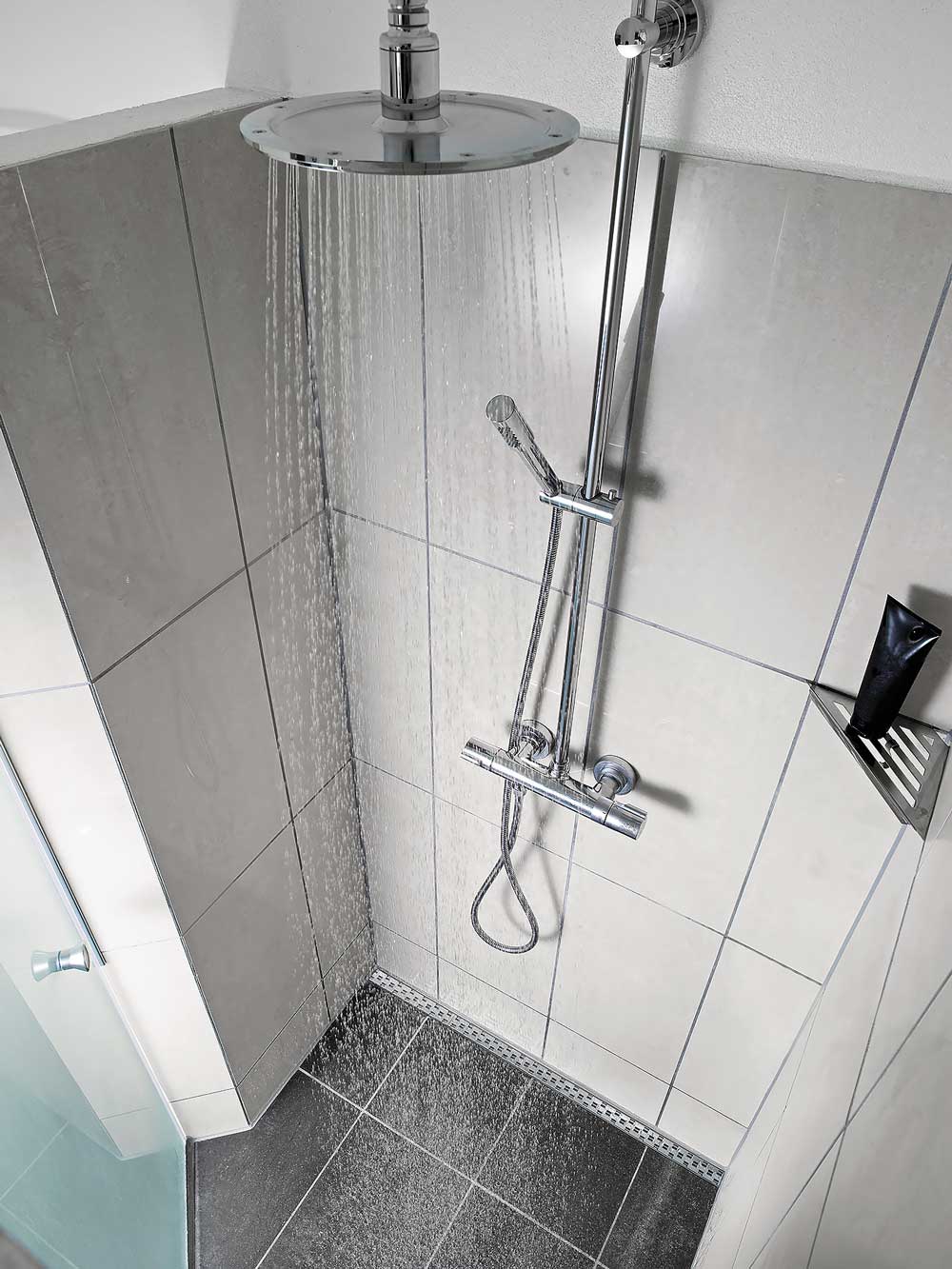 As the U.S. population ages, especially the baby boomer generation, there is an increasing demand for linear drains used in curbless or low-curb shower applications that increase accessibility. In 2020, more baby boomers will be over the age of 65 than under, so we can expect the requests to continue to increase.
Bathroom design trends favor a more significant use of open-room concepts, curbless entries, larger tiles and varied finish materials. As a result, the superior adaptability of the linear drain has grown central to achieving these fashion-forward styles — whether the aesthetic is traditional, modern, or somewhere in between.
Linear drains in curbless showers are the ideal design solution for creating ADA-compliant showers and wet spaces that are universally accessible. With its slope in only one direction (toward the linear drain) and no barrier to cross, the floor more easily accommodates a freestanding shower seat/bench, a wheelchair or other mobility aid. These linear drains are also easier to clean and maintain.
Heated floors
Another feature slowly increasing in popularity is a heated bathroom floor. Hydronic or electric radiant floor heating can supplement a home's overall heating system, making homeowners feel warmer when standing on a tiled floor in January. Additionally, you can install radiant heat under a shower floor. Radiant heating is also gaining in popularity because it's considered to be more energy-efficient than forced-air heating.
Along with the wet room trend, warming cold tiles with radiant heating enhances a room's sense of luxury and cleanliness.
High-tech mirrors
Bathroom mirrors were one of the top five bathroom categories in the Houzz Shop in 2018, with the bestseller being an LED mirror with a touch sensor.
From mirrors with automatic, built-in LED lighting options or fog resistance to magic-like mirrors with built-in clocks, television panels or digital assistant-connected features, the bathroom mirror has gone way beyond a simple reflective surface to shave or check your look. Bathroom mirrors with automatic sensors actually light up, as your face approaches the mirror.
As noted, some high-tech mirrors include touch-screen controls; some are controlled by remotes, while others are responsive to voice commands. If it's connected to an advanced security system, a smart bathroom mirror can even be used to check who's at the front door.
The latest features make simple grooming tasks more manageable. With a smart mirror that connects to the internet, homeowners can watch tutorials on their favorite makeup app while getting ready for work or a night on the town. They can also check the news and weather or tell a digital assistant to turn on the coffee maker while fixing their hair.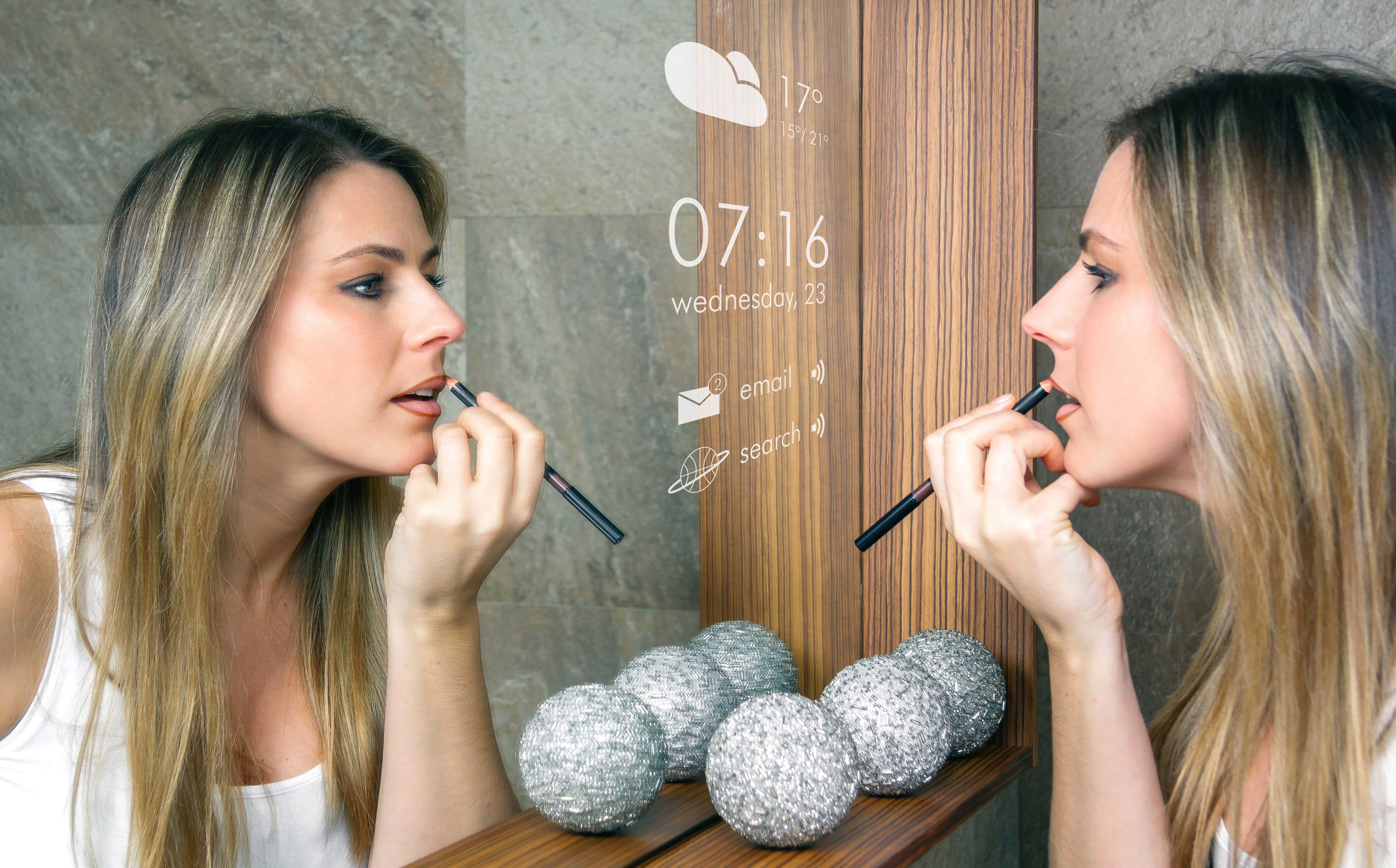 Smart bathrooms
Bathroom remodels and updates come down to far more than just plumbing and piping. Contractors who embrace technology advances will have a serious competitive advantage, as bathroom trends change to accommodate the smart home concept.
According to the Houzz's Bathroom Trends Study, the popularity of high-tech toilets took off in 2019. One in three upgraded toilets now boasts technologies like self-cleaning, seats with a bidet or a heating element and overflow protection. Some high-tech toilets also include built-in speakers and docking systems for smartphones or tablets.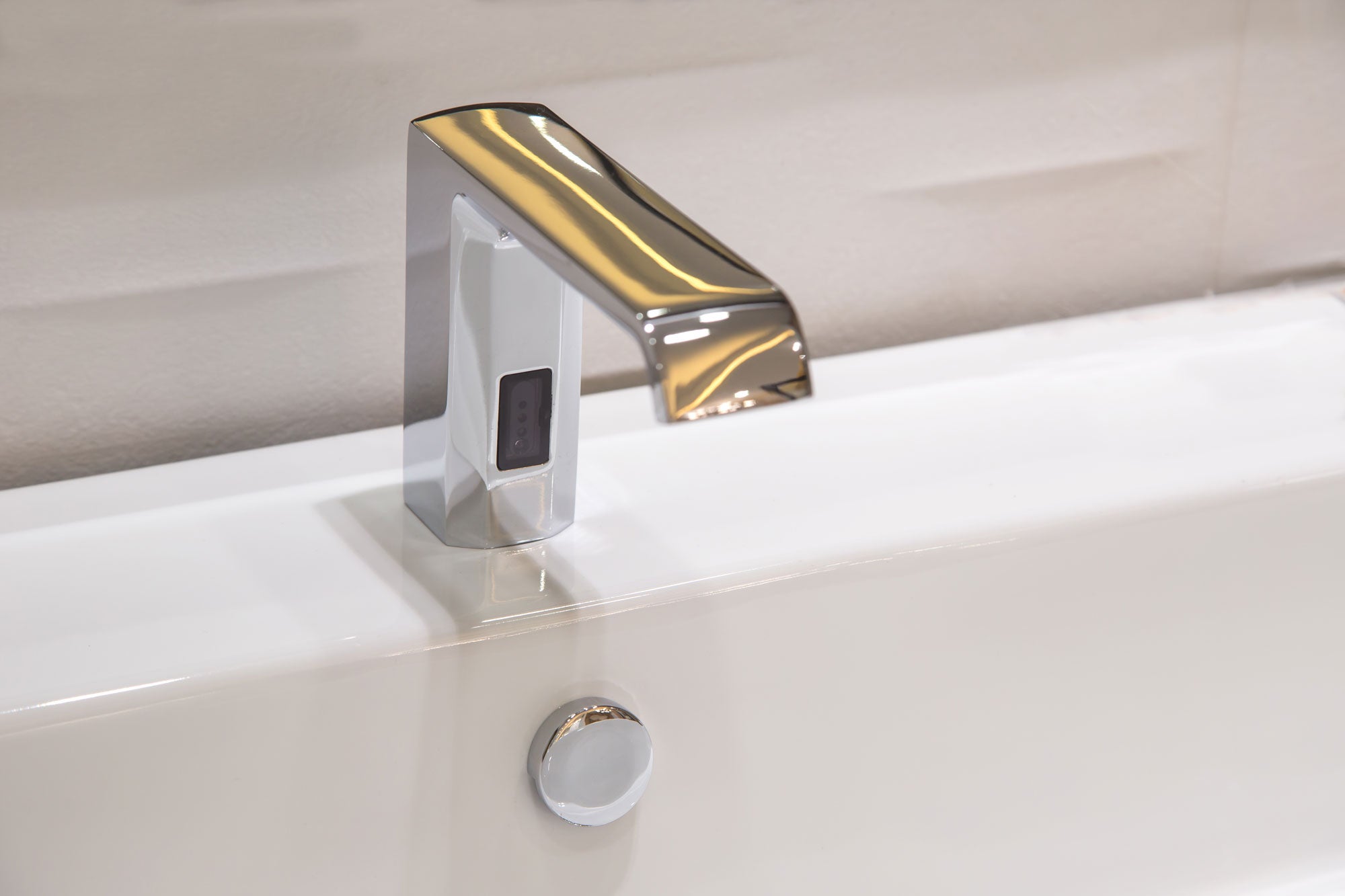 A digital faucet is another increasingly popular smart bathroom feature. According to the Houzz Study, 16 percent of upgraded faucets have no-fingerprint coatings and three percent have touch-only or touch-free activation. Some digital faucets have temperature gauges and efficiency sensors that carefully control how much water is used in the kitchen or the bathroom. Furthermore, digital faucets can use digital displays to show the exact temperature the water is set at and adjust accordingly, depending on personal preference.