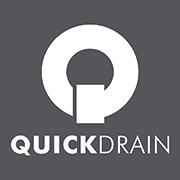 QuickDrain ProLine pan is a tileable shower receptor that is made of extruded ridgid PET (polyethylene terephthalate) plastic foam. It is 100% post consumer recycled plastic with high compression strength yet remains lightweight, non-reactive, economical, and shatterproof. Custom size and configurations available upon request. Elevate your shower design with QuickDrain.
Key Features
The pre-sloped PET panels eliminate the need for traditional mud bed and waiting on cure times, saving big on labor cost.
Lightweight, durable with high compressive strength
100% post consumer recycled and fully recyclable
Interlocking design, can be quickly and easily modified to size and shape of on-site conditions
Can be used with both sheet membrane and liquid topical waterproofing
Chemically stable, UV resistant and suitable for both interior and exterior use
Custom PET Curb and Pan kits are available upon request
Specifications
| | |
| --- | --- |
| Brand: | QuickDrain |
| Product Type: | Pro Line Pan |
Available in 13 Variations
There are no filters available for this product.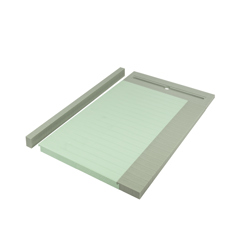 QuickDrain ProLine 26 in. Drain Shower Pan Kit
[UPC] 038753014340
[Part #] PLPAN26
View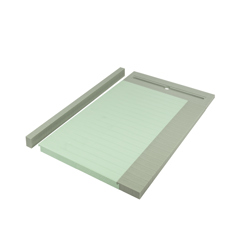 QuickDrain ProLine 27.5 in. Drain Shower Pan Kit
[UPC] 038753014357
[Part #] PLPAN27.5
View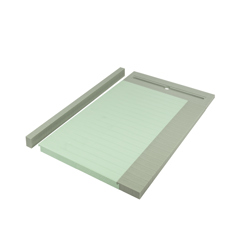 QuickDrain ProLine 30 in. Drain Shower Pan Kit
[UPC] 038753014364
[Part #] PLPAN30
View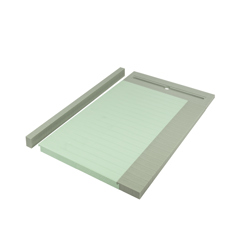 QuickDrain ProLine 33 in. Drain Shower Pan Kit
[UPC] 038753014371
[Part #] PLPAN33
View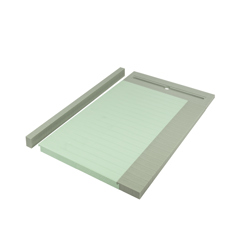 QuickDrain ProLine 36 in. Drain Shower Pan Kit
[UPC] 038753014388
[Part #] PLPAN36
View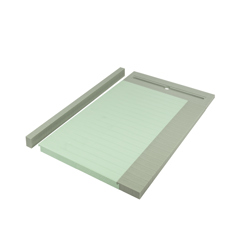 QuickDrain ProLine 40 in. Drain Shower Pan Kit
[UPC] 038753014395
[Part #] PLPAN40
View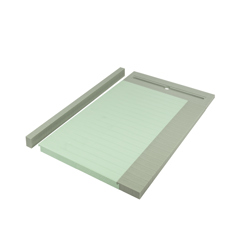 QuickDrain ProLine 44 in. Drain Shower Pan Kit
[UPC] 038753014401
[Part #] PLPAN44
View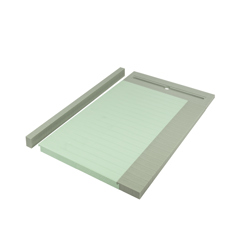 QuickDrain ProLine 46 in. Drain Shower Pan Kit
[UPC] 038753014418
[Part #] PLPAN46
View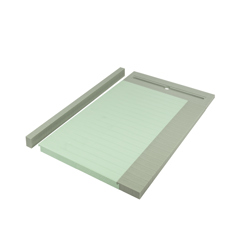 QuickDrain ProLine 48 in. Drain Shower Pan Kit
[UPC] 038753014425
[Part #] PLPAN48
View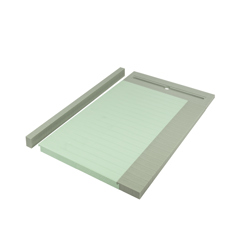 QuickDrain ProLine 52 in. Drain Shower Pan Kit
[UPC] 038753014432
[Part #] PLPAN52
View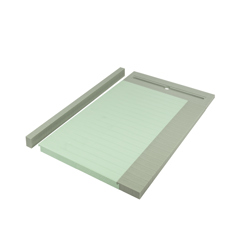 QuickDrain ProLine 57 in. Drain Shower Pan Kit
[UPC] 038753014449
[Part #] PLPAN57
View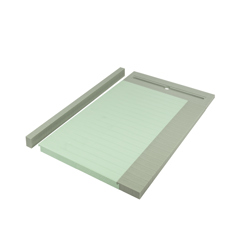 QuickDrain ProLine 63 in. Drain Shower Pan Kit
[UPC] 038753014456
[Part #] PLPAN63
View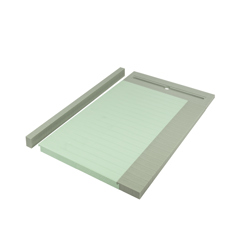 QuickDrain ProLine 68 in. Drain Shower Pan Kit
[UPC] 038753014463
[Part #] PLPAN68
View
There are no results available