Oatey® Sure-Vent® 1.5 in. – 2 in. 160 Branch, 24 Stack DFU Air Admittance Valve with PVC Schedule 40 adapter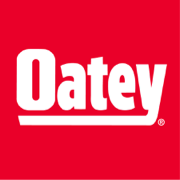 The Oatey® Sure-Vent® 1.5" – 2" 160 Branch, 24 Stack DFU Air Admittance Value with PVC Schedule 40 adapter's one-way valve designed to allow air to enter the plumbing draining system when negative pressures develop in the piping system. Superior engineering along with stringent quality standards ensure unmatched performance. Oatey products have earned the trust of plumbing professionals for over 100 years.
UPC: 038753390178
Part #: 39017
Key Features
For use as a secondary vent
PVC Schedule 40 Adapter
One size approved to handle up to 3" vent pipe
Vents up to 160 DFU Branch or 24 DFU Stack
Sweet Spot™ technology opens valve at -0.01 psi and seals at 0 psi and above
Screening on air inlets to guard the seal
Protective sleeve provides grip for installation and keeps valve free from debris
100% functionally tested at ¼" H2O and 30" H2O ensuring trouble free performance
Complies to ASSE Standard 1050 and 1051
International Plumbing Code (IPC) and Uniform Plumbing Code (UPC) approved
For warranty product details, refer to the Oatey Limited Warranty document
Specifications
| | |
| --- | --- |
| Material: | PVC |
| Brand: | Oatey |
| Connection Size: | 2 in. |
| DFU Rating: | 160 Branch, 24 Stack |
| Color: | White |
| Adapter Material: | PVC |
| Adapter Size: | 1.5 in. - 2 in. |
Can an Oatey Sure-Vent be installed outside?
---
No. The Sure-Vents are not designed for exposure to Ultra Violet Rays.
Can the Sure-Vent be installed in the attic?
---
Yes, with exceptions. The attic has certain conditions that can affect the AAV performance which should be considered before choosing this as a location. The temperature ranges that the Sure-Vent will operate in are -40°F to 150°F, your attic can experience drastic temperature variations depending on how it is vented and your geographic location. Insulation fibers can get caught inside the diaphragm which will make it harder for the diaphragm to open, or achieve a good seal when it is in the closed position. The Sure-Vent should be installed a minimum of six inches above the finished height of your insulation, and the attic must have an access point to conduct scheduled maintenance.
How high above the fixture trap should the Sure-Vent be located?
---
A minimum of four inches above the horizontal branch drain (trap).
It appears that you're using an unsupported browser.
If you are currently using Internet Explorer we recommend you switch to Edge or another supported browser to enjoy the best experience Oatey.com has to offer.