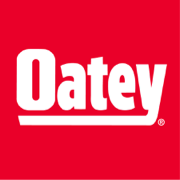 Moda Supply Box System is designed to meet the needs of plumbing contractors for washing machine, ice maker, lavatory, toilet, dishwasher and SureVent®Air Admittance Valve applications. A universal single box platform provides maximum versatility, installation simplicity and rugged reliability. MODA Supply Box System is the ultimate solution for speed and flexibility.
Key Features
Oatey MODA Fire-Rated toilet/dishwasher supply boxes contain a 3/8" OD in a PVC box.
Each box includes a faceplate, a pre-installed intumescent pad for protection under extreme heat, metal brackets and a debris cover.
Using a single box platform provides significant convenience to installers. One universal faceplate and common metal brackets can be used on any MODA Fire-Rated supply box.
Unique interlocking wing flanges accommodate on-stud and straddle-studs. Advanced snap-lockdesign allows assembly and disassembly with equal ease, for quicker installation and easy repositioning on the job.
Stands up to the roughest job site abuse, and no transition cement needed when solvent welding PVC pipe.
Two piece valve design makes valve replacement easy to repair, without damaging drywall. Valves rated to 150 PSI air and 250 PSI water .
Boxes are manufactured of PVC and listed to IAPMO PS-54.
MODA Fire-Rated system is listed to Warnock Hersey to meet ASTM E-814 and UL 1479 for both 1-hour and 2-hour wood and steel stud wall installations. Listed with Massachusetts Board of Plumbing.
Please refer to the Oatey Limited Warranty for warranty details.
Specifications
| | |
| --- | --- |
| Brand: | Oatey |
| Color: | White |
| Material: | PVC |
| Product Line: | MODA Fire Rated |
Available in 10 Variations
Oatey® Moda™ Fire-Rated, Toilet / Dishwasher, 1-Valve, Copper (Male), Hammer
[UPC] 038753374277
[Part #] 37427
---
Weight: 2.2 LB
Tailpiece: Copper
Valve Size: 0.375 in.
Hammer Arrestor: Yes
Valve Body Material: Chrome
View
Oatey® Moda™ Fire-Rated, Toilet / Dishwasher, 1-Valve, Copper (Male), No Hammer
[UPC] 038753374208
[Part #] 37420
---
Weight: 2 LB
Tailpiece: Copper
Valve Size: 0.375 in.
Hammer Arrestor: No
Valve Body Material: Chrome
View
Oatey® Moda™ Fire-Rated, Toilet / Dishwasher, 1-Valve, F1807 PEX (Brass), Hammer
[UPC] 038753374284
[Part #] 37428
---
Weight: 2.2 LB
Tailpiece: F1807 PEX (Brass)
Valve Size: 0.375 in.
Hammer Arrestor: Yes
Valve Body Material: Chrome
View
Oatey® Moda™ Fire-Rated, Toilet / Dishwasher, 1-Valve, F1807 PEX (Brass), No Hammer
[UPC] 038753374215
[Part #] 37421
---
Weight: 2 LB
Tailpiece: F1807 PEX (Brass)
Valve Size: 0.75 in.
Hammer Arrestor: No
Valve Body Material: Brass
View
Oatey® Moda™ Fire-Rated, Toilet / Dishwasher, 1-Valve, F1960 PEX (Brass), Hammer
[UPC] 038753374307
[Part #] 37430
---
Weight: 2.2 LB
Tailpiece: F1960 PEX (Brass)
Valve Size: 0.375 in.
Hammer Arrestor: Yes
Valve Body Material: Chrome
View
Oatey® Moda™ Fire-Rated, Toilet / Dishwasher, 1-Valve, F1960 PEX (Brass), No Hammer
[UPC] 038753374239
[Part #] 37423
---
Weight: 2 LB
Tailpiece: F1960 PEX (Brass)
Valve Size: 0.375 in.
Hammer Arrestor: No
Valve Body Material: Chrome
View
Oatey® Moda™ Fire-Rated, Toilet / Dishwasher, 1-Valve, Push Connect, Hammer
[UPC] 038753374338
[Part #] 37433
---
Weight: 2.2 LB
Tailpiece: Push Connect
Valve Size: 0.375 in.
Hammer Arrestor: Yes
Valve Body Material: Chrome
View
Oatey® Moda™ Fire-Rated, Toilet / Dishwasher, 1-Valve, Push Connect, No Hammer
[UPC] 038753374260
[Part #] 37426
---
Weight: 2 LB
Tailpiece: Push Connect
Valve Size: 0.375 in.
Hammer Arrestor: No
Valve Body Material: Chrome
View
Oatey® Moda™ Fire-Rated, Toilet / Dishwasher, 1-Valve, CPVC (Male), Hammer
[UPC] 038753374321
[Part #] 37432
---
Weight: 2.2 LB
Tailpiece: CPVC
Valve Size: 0.375 in.
Hammer Arrestor: No
Valve Body Material: Chrome
View
Oatey® Moda™ Fire-Rated, Toilet / Dishwasher, 1-Valve, CPVC (Male), No Hammer
[UPC] 038753374253
[Part #] 37425
---
Weight: 1.8 LB
Tailpiece: CPVC
Valve Size: 0.375 in.
Hammer Arrestor: No
Valve Body Material: Chrome
View
There are no results available